Posted on 12 Jun 2018
Breast augmentation is the most popular cosmetic procedure performed, but that doesn't mean everyone understands it. With so much popularity surrounding breast augmentation, there are a lot of assumptions that aren't always based on scientific fact. This incorrect information isn't just feeding the public false information, it may actually be deterring women from undergoing breast augmentation – a procedure that could boost their confidence and make them feel better about themselves. Here are a few popular misconceptions that shouldn't keep you from enhancing your figure.
Myth: Your boobs will look fake
One of the major concerns for women considering breast augmentation is whether or not their results will look natural. Simply put, if your goal is to look natural, it is achievable when performed by Salem Plastic Surgeon Dr. Keith Neaman. Of course, if you choose an implant that is not in proportion to your body, your results won't look natural. Results vary depending on the type and size of implant selected. There is such a variety of implant sizes, shapes, profiles, and compositions to choose from that a perfect, natural look can be easily achieved.
Myth: Breast augmentation corrects sagging.
With age, lifestyle choices and just plain genetics, breasts do begin to sag to some degree. Breast augmentation can increase the fullness of your frame, however, the implants do nothing for where they sit on your body. A breast lift is designed to reposition the breasts higher on the chest wall. For many women, the ideal solution is to combine breast augmentation with a lift. This will ensure you receive the full, perky breasts you want.
Myth: Implants must be replaced after 10 years
This is one of the biggest misconceptions surrounding breast augmentation. No, implants are not meant to last forever; however, if they aren't leaking and there has been no change in your implant position or appearance, there is no need to replace them.
Myth: You can't breastfeed with implants
This is completely false. Pregnancy can change the shape and size of your breast tissue, which ultimately changes the appearance of your implants, but your milk ducts are not affected. Dr. Keith Neaman can use certain techniques pertaining to implant and incision placement to minimize any disturbance to your mammary glands and areolar nerves.
Neaman Plastic Surgery Voted 2nd Best Medical Practice – Call Us Today!
They say, don't believe everything you hear, and that's true for breast augmentation. Let Neaman Plastic Surgery answer all your breast augmentation questions. Contact Neaman Plastic Surgery at (844) 338-5445 to schedule your consultation. Don't let false information keep you from having the procedure you want and deserve.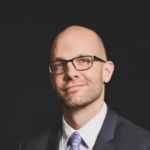 Dr. Neaman is a board-certified plastic surgeon that specializes in surgical body contouring. He prides himself on being on the cutting edge of plastic surgery. He takes an informative approach to each consultation, and through open dialogue and communication, he helps his patients decide on a treatment plan that meets their needs.