Posted on 04 Apr 2019
Breast augmentation is by far one of the most popular plastic surgery procedures. Since 2000, breast augmentations have increased by over 60 percent. Women in and around Salem, Corvallis, and the surrounding communities seek out breast implants from Neaman Plastic Surgery to help improve their breast profile. However, breast augmentation has much more to offer than just a fuller bosom. If you've been considering getting implants, you might be interested in learning about a few other benefits that are drawing women to book a breast augmentation appointment.
Increase Your Cup Size and Self-Confidence
Of course, the size of your breasts shouldn't be a determining factor of how you feel about yourself, but women who are unhappy with the natural appearance of their breasts tend to lack self-confidence and suffer from low self-esteem. Breast augmentation performed by Dr. Keith Neaman and Dr. Dustin Christiansen can be a major confidence booster for many women. By obtaining the breast profile that they desire, they can finally feel comfortable in their bodies thus improving their confidence.
Regain Femininity Post-Mastectomy
Women who are battling breast cancer can experience a wide range of emotions, especially if they're forced to undergo a mastectomy. A woman's breasts are what help to create her femininity and make her feel like a woman. So, when a woman loses her breasts to illness or cancer, she often feels as if she has lost a piece of her identity. It's common for women in this situation to feel less attractive causing them to become depressed and reclusive. A post-mastectomy breast augmentation or breast reconstruction can restore your breasts and give you back your identity so you not only feel like a woman again, but you feel like yourself.
Improve Your Overall Curves and Silhouette
Sure, breast implants create a fuller bustline adding curves to the top portion of your body, but implants can also help to round out your entire silhouette. If your bottom half is slightly larger than your top, breast augmentation can give you that desirous hourglass figure that every woman works so hard to achieve. With breast implants, you have the opportunity to choose the fullness of your breasts allowing you to achieve the exact curves you desire.
Find Out What Breast Augmentation Can Do For You – Call Neaman Plastic Surgery
If you're considering breast implants, schedule a consultation with Dr. Neaman or Dr. Christiansen and find out what benefits breast augmentation can provide for you. Whether you're looking to just increase your bust size or to improve your self-esteem, breast augmentation can transform your life. Call 844-338-5445 to schedule your personal consultation today!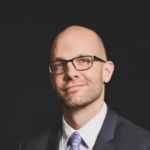 Dr. Neaman is a board-certified plastic surgeon that specializes in surgical body contouring. He prides himself on being on the cutting edge of plastic surgery. He takes an informative approach to each consultation, and through open dialogue and communication, he helps his patients decide on a treatment plan that meets their needs.