Posted on 09 Aug 2016
Over the course of time, the body changes as a result of aging, weight fluctuations and pregnancy. These changes can leave many individuals feeling less that satisfied with their body image. Even strict dieting and exercise routines do not always help certain troublesome areas back to the toned, firm appearance of days gone by.
Body contouring surgery encompasses cosmetic procedures that aim to satisfy certain goals in body contouring. Through advanced surgical techniques and technologies patients can easily obtain the trimmer, shapelier figure they desire.
Options for body contouring include:
Contact Neaman Plastic Surgery For A Consultation
If you are considering Body Contouring Surgery, contact Dr. Neaman, a board certified Plastic Surgeon, for a consultation and advice on the best technique available to you to achieve the goals you desire.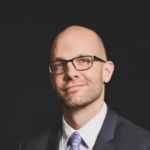 Dr. Neaman is a board-certified plastic surgeon that specializes in surgical body contouring. He prides himself on being on the cutting edge of plastic surgery. He takes an informative approach to each consultation, and through open dialogue and communication, he helps his patients decide on a treatment plan that meets their needs.