Posted on 10 Sep 2018
There's nothing better than being pampered and enjoying pure relaxation. But wouldn't it be great if you could enjoy all that while improving your overall health and appearance at the same time? Well, you can at Neaman MediSpa, voted #1 MediSpa of Mid-Valley.
A medispa, also called a medical day spa, is a hybrid between a traditional day spa and medical clinic. It's like getting the best of both worlds. You not only get to indulge in a relaxing environment, but you get other added benefits that simply aren't available at your local massage parlor.
Be Taken Care of By Medical Professionals
One of the most significant benefits that set medispas apart from day spas is that treatments are performed by a skilled medical professional that's certified to administer services such as Botox, chemical peels or laser hair removal. Medical spas are also under the direction of a board-certified physician. Why does this matter? Treatments at medispas are medical by nature, so there's always the risk of possible complications. Having a board-certified physician on site can prevent complications from even happening, and if something does arise, it can be taken care of immediately and efficiently.
Indulge and Heal with Top-of-the-Line Procedures and Equipment
MediSpas offer a variety of non-surgical procedures using the latest and most up-to-date equipment. This helps to produce the best results possible while assuring patient safety. Treatments are tailored to your unique skin type and specific aesthetic goals. Using the most innovative technologies, you can treat common anti-aging conditions, such as lines, wrinkles, and brown spots, or treat more severe conditions, such as vaginal laxity and vascular lesions. No matter your situation, you can be assured that a medical day spa will offer the best-of-the-best when it comes to treating it without surgery and with little or no downtime.
Achieve Long-Lasting Results at a MediSpa
A day spa will send you home with results, whether it be a smoother and brighter complexion or shoulders without knots; however, those results are not going to last. MediSpa treatments are designed to not only give you instant rejuvenation but to give you results that will continue to improve over time. Microdermabrasion and dermaplaning remove dead skin cells to reveal healthy skin, but they also promote collagen growth which helps to maintain that fresh, smooth and bright complexion.
If you want to take advantage of all that a medispa has to offer, contact Neaman MediSpa at (844) 338-5445 to schedule your complimentary consultation. You can get pampered while achieving an improved appearance with lasting results. If you're not quite ready for surgery, a medical day spa is a perfect choice to address your aesthetic concerns.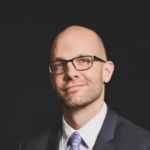 Dr. Neaman is a board-certified plastic surgeon that specializes in surgical body contouring. He prides himself on being on the cutting edge of plastic surgery. He takes an informative approach to each consultation, and through open dialogue and communication, he helps his patients decide on a treatment plan that meets their needs.