Posted on 05 Jul 2018
We can do a lot of things to help hide our age, such as wearing younger-looking clothing and staying in shape, but if we have fine lines and wrinkles on our face and neck, our cover is blown. Sometimes those pesky lines and wrinkles can even make us appear older than we actually are. But fortunately, at Neaman MediSpa, voted #1 MediSpa of Mid-Valley, we have several non-surgical treatments that can help you diminish lines and wrinkles and continue on with keeping your age a secret.
Stop Wrinkles from Forming with Botox
Botox is one of the most popular anti-aging treatments we perform at Neaman MediSpa. It's quick and painless, and literally stops the signs of aging from appearing on your face. Botox does this by temporarily freezing the facial muscles that are responsible for the repetitive expressions that leave those deep-set dynamic wrinkles, including crow's feet, frown lines, and forehead lines, on your face. Following treatment, your face is relaxed and wrinkles begin to soften giving you a young, smooth appearance.
Hydrate Your Skin with Dermal Fillers
We all know aging is inevitable but if you start with preventative treatments, such as dermal fillers, you can be ahead of the game. Dermal fillers, including Juvederm, Restylane, and Radiesse, slow down the aging process by rehydrating your skin to smooth out those unavoidable lines and wrinkles. Many of our dermal fillers are hyaluronic acid (HA) based, which is a naturally occurring substance in the body that binds with water to keep the skin hydrated. With age, your levels of HA decrease so by using dermal fillers you're giving your skin the extra boost of hydration that it desperately needs.
Plump Up Your Skin with Sculptra
If you have deep folds and sunken areas on your face, Sculptra is a great option. Sculptra is different from other dermal fillers in that it's a lactic acid-based filler. This means it doesn't just smooth out the lines and wrinkles on your skin, it actually kickstarts collagen production. Lost collagen is an underlying cause of facial aging, so by stimulating your skin's own production of it, you're able to plump up your skin and fill in those deep sunken areas. Best of all, Sculptra provides lasting results for up to two years.
Let Neaman MediSpa Help Keep Your Age a Secret
No one said you have to look your age, so don't. Let the specialists at Neaman MediSpa help you decide which anti-aging treatments are best for your skin and for hiding your age. Contact Neaman MediSpa today at (844) 338-5445 to set up your complimentary consultation.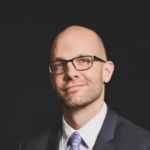 Dr. Neaman is a board-certified plastic surgeon that specializes in surgical body contouring. He prides himself on being on the cutting edge of plastic surgery. He takes an informative approach to each consultation, and through open dialogue and communication, he helps his patients decide on a treatment plan that meets their needs.