Posted on 02 Nov 2017
The most common signs of rosacea are also the most common signs of acne. Plain and simply stated, this is why the two skin conditions are confused and often misdiagnosed.
Unfortunately, rosacea has many times been historically referred to as "acne rosacea." This would, of course, make you believe that the two conditions are related. However, it is now clear that there is no connection between acne and rosacea. This has often led to some confusion by the patients, and rosacea sufferers with bumps and pimples, may well mistakenly self-diagnose themselves as having acne. The two disorders require very different treatments and acne medications may even cause rosacea symptoms to get worse.
Getting To Know Rosacea
Rosacea Areas Affected: The central area of the face, usually including the nose, chin and cheeks and sometimes forehead.
Rosacea Symptoms: Tiny dilated blood vessels become visible and create redness. Bumps and pimples appear as the inflammation and redness continues. The eyes may appear bloodshot and feel dry and gritty. Additionally, the nose may become swollen in severe cases.
Rosacea Treatments: Your skin care specialist, after careful diagnosis, can prescribe oral and or topical medications. Also, speaking to your doctor about possible lifestyle changes may help to control rosacea symptoms.
Knowing Acne
Acne Areas Affected: Acne is primarily found on the face; however, it can be active on the back, shoulders, and chest.
Acne Symptoms: The skin becomes oily due to over-active sebaceous glands. A variety of lesions develop with blackheads usually in predominance.
Acne Treatment: Prescription medications and various skin treatments are offered by your physician. A consultation with your skin care specialist will determine the best route for you to take.
At Neaman MediSpa, we are here to help. We know how frustrating and complicated the treatment of rosacea and acne can be. We have had much success with various treatments for both rosacea and acne.
Complimentary Consultations at Neaman MediSpa
Neaman MediSpa serving Salem and surrounding areas, would like to offer you a complimentary consultation to help you determine exactly which fight you are up against, and come up with a very specific plan to control and hopefully eliminate your rosacea or acne symptoms. Call Neaman MediSpa today at (844) 338-4445.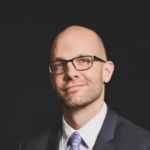 Dr. Neaman is a board-certified plastic surgeon that specializes in surgical body contouring. He prides himself on being on the cutting edge of plastic surgery. He takes an informative approach to each consultation, and through open dialogue and communication, he helps his patients decide on a treatment plan that meets their needs.