Posted on 04 Apr 2017
BREAST IMPLANT SURGERY REMAINS THE MOST REQUESTED COSMETIC SURGERY PROCEDURE. IF YOU ARE CONSIDERING THIS ELECTIVE SURGERY, THERE ARE A FEW FAQ'S THAT ARE IMPERATIVE FOR YOU TO CONSIDER BEFORE YOU DECIDE TO MOVE FORWARD.
1. How Is Breast Implant Surgery Performed?
A small incision is made under each breast, then implants are inserted into a pocket either directly behind the breast tissue over the pectoral muscle or directly under the pectoral muscle itself. Placement depends on the type of implants used, the size of the implants and your surgeon's preference for best results. After implants are positioned, incisions are closed with sutures.
There are other areas where the implant incision can be placed, such as under the arm. However, factors determined by you and your surgeon will determine placement
2. What Size Breast Implant Is Best For Me?
The size of your implants should be determined by your overall body size, available breast tissue, and surgeon's advice. Your surgeon will do a detailed consultation and examination to determine the right size implants for you. Many times 3-D sizers are available for patients to try on.
3. What Types a Of Breast Implants Are Available?
• Saline – Saline implants are filled with sterile salt water. They have a soft, natural feel and uniform firmness. Available with a flexible fill volume, the size can be adjusted during surgery.
• Silicone – Silicone implants are filled with a silicone gel. They have a natural feel that's slightly firmer than saline implants. Available only with a set fill volume, the size must be determined before surgery.
4. Breast Implant Recovery
In most cases, you can resume daily activities within 48 hours, with some limitations. You will need to wear an elastic bandage for the first 48 hours. You will then change into a sports bra to support your breasts and minimize swelling. Your doctor will decide when you can begin wearing an underwire bra. During surgery, the surgical staff will apply tapes along your incision line. Tapes are usually removed 2 weeks post surgery, and then new tapes are placed. You will keep your incisions taped for the next 4 weeks. The majority of your sutures will be internal and will dissolve over the first several months. You may usually resume all normal activities by six weeks.
5. Breast Implant Surgery Risks
There are risks with all surgeries, but breast augmentation surgery has shown positive results for decades. We will discuss side effects and risks during your consultation and address your questions and concerns prior to surgery. Possible side effects and risks include:
• Anesthesia risks
• Infection
• Implant leakage or rupture
• Seroma (fluid accumulation)
• Capsular contracture (formation of scar tissue around the implant)
• Skin wrinkling over implants
• Changes in nipple or breast sensation
There are many things to consider with any surgery. Breast implant surgery remains to be a very safe and satisfying procedure. More often than not, patients have done their due diligence are very happy with the results of their breast implant procedure.
Salem Breast Augmentation Consultation with Dr. Keith Neaman
Choosing a reputable, board certified plastic surgeon is the most important aspect of the surgery. Here at Neaman Plastic Surgery you can be assured that our staff of experienced professionals will guide you through every aspect of the breast implants surgery, making sure safety standards and ultimate goals are met. Call Neaman Plastic Surgery at (844) 338-5445 for your private consultation.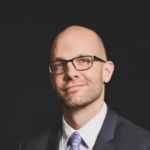 Dr. Neaman is a board-certified plastic surgeon that specializes in surgical body contouring. He prides himself on being on the cutting edge of plastic surgery. He takes an informative approach to each consultation, and through open dialogue and communication, he helps his patients decide on a treatment plan that meets their needs.