Posted on 20 May 2020
Becoming a mom is one of the most rewarding, not to mention life-changing things that can happen. As a woman, your body has the power to bring new life into the world and usually bounce back to your pre-baby shape. This article addresses the factors to consider in deciding if a mommy makeover procedure might be right for you.
However, even if you're able to lose those pregnancy pounds, it's not uncommon to see changes that don't improve, even with vigorous exercise. In fact, it's almost normal to expect a change in your breast size and shape and abdominal musculature.
If your family is just the right size and you've decided that you're not going to have any more children, a mommy makeover can help recover your pre-pregnancy shape from head to foot.
BREAST AUGMENTATION
Whether you chose to breastfeed or not, most women in their 30s and 40s experience changes in the shape of their breasts. Some women develop excessive sagging while others develop nipple changes. Breasts may begin to sag and not be as perky as they were prior to being pregnant. Breast augmentation, or a breast lift, can restore fullness and perkiness to a woman's breasts. If your breasts seem smaller than they were prior to breastfeeding, breast augmentation can restore your pre-pregnancy cup size as well.
TUMMY TUCK
When you're pregnant, the added pressure of your expanding uterus can cause your abdominal muscles to separate. When this occurs, you may experience excess skin laxity in the lower abdomen, which doesn't respond to diet and exercise. A tummy tuck removes any excess skin and repairs the diastasis recti muscle to recreate a flat tummy. Keep in mind that it's best to wait if you plan on having more children.
LIPOSUCTION
Stubborn fatty deposits are another common complaint among new moms. Even with proper diet and exercise, it's not uncommon to develop areas of fat that do not respond to exercise. Liposuction removes these areas of fat with minimal downtime. Laser liposuction adds the benefit of additional skin tightening, which can be combined with other mommy makeovers as well.
After nine months of pregnancy, now's the time to focus on you. If you're unhappy with your post-baby body, a mommy makeover may be the answer. Consult with a qualified plastic surgeon who can review your concerns and determine if a mommy makeover is the right choice for you.
DISCUSS YOUR AESTHETIC GOALS WITH OUR BOARD CERTIFIED PLASTIC SURGEONS
Our patients' health and well-being are a top priority in our practice. Contact us at 844-338-5445 or use the online form to schedule your consultation and receive a preliminary evaluation of your proposed treatment plan. We look forward to meeting you and discussing your cosmetic goals.
For further convenience, we are offering an online store for injections, products and treatments. Feel free to shop our most popular Medi Spa treatments and purchase Gift Cards.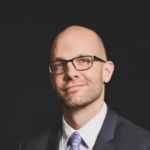 Dr. Neaman is a board-certified plastic surgeon that specializes in surgical body contouring. He prides himself on being on the cutting edge of plastic surgery. He takes an informative approach to each consultation, and through open dialogue and communication, he helps his patients decide on a treatment plan that meets their needs.