Posted on 07 Jun 2021
Motherhood is an extraordinary journey and one of the most rewarding experiences of a woman's life. However, childbirth and pregnancy can take a heavy toll on a woman's body. Many women experience a wide range of changes in their body after pregnancy including stretch marks, abdominal bulging, sagging skin, and excess fat deposits. Many women do not have the time to exercise for hours each week and even those who do, may not see the results they want. This can be detrimental to a woman's self-esteem. The average mother isn't trying to emulate an ageless celebrity, but rather, they simply want to look and feel like themselves again.
 Women spend so much time taking care of their children and their families and they often forget to take care of themselves. However, self care is extremely important and can even make women better mothers. For some women, this may include getting cosmetic procedures done to help them look and feel like they did before their pregnancy. These procedures are commonly packaged together in what is referred to as a Mommy Makeover. Mommy Makeovers are designed to help women get their body back into pre-pregnancy shape in an effort to boost their self-confidence.
WHAT'S INCLUDED IN A MOMMY MAKEOVER?
Mommy makeovers typically include a tummy tuck and breast procedure, but given that every woman is unique, this package can be customized to fit an individual woman's needs. Other common procedures that might be included are:
Liposuction
Thigh lift
Butt augmentation
Upper arm lift
There are also non-surgical options available that include injectables such as QWO as well as PDO threading. QWO is the first and only FDA approved injectable used to treat moderate to severe cellulite in the buttocks. PDO threading is a non-surgical procedure in which a very fine acupuncture needle and dissolvable threads are injected into the skin to tighten and reduce sagging skin.
REASONS TO CONSIDER A MOMMY MAKEOVER
Whether you are looking to boost your self-confidence or you just want to feel like yourself again, a Mommy Makeover is a very effective way to transform your postpartum body. While the reasoning for getting a Mommy Makeover is personal, these are a few common reasons why this package might be right for you.
You have excess skin that will not go away with healthy diet and exercise
You have stretch marks or unwanted cellulite from pregnancy
You have saggy or uneven breasts from breastfeeding
You have difficulty losing weight in your abdomen, thighs, or arms despite healthy diet and exercise
Like any surgical procedure, there will be a recovery process in which patients should expect some pain and will require much needed rest. Depending on which procedures you have done, this could last anywhere from a few days to a couple of weeks. If you are considering a Mommy Makeover, be sure and ask your doctor about specific care related to your procedures. Being a mom is never easy, but treating yourself to a Mommy Makeover can rejuvenate your spirit and help you feel like yourself again.
The best way to decide which procedure is best suited for your specific needs is to schedule a consultation with Salem plastic surgeons Dr. Keith Neaman or Dr. Dustin Christiansen so together you can discuss your aesthetic goals and review your particular situation, including assessing your current breast profile. A treatment plan will be devised, and you will be on your way to younger, perkier looking breasts. Contact Neaman Plastic Surgery today and schedule your consultation at 844-338-5445!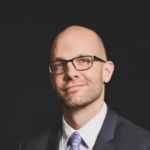 Dr. Neaman is a board-certified plastic surgeon that specializes in surgical body contouring. He prides himself on being on the cutting edge of plastic surgery. He takes an informative approach to each consultation, and through open dialogue and communication, he helps his patients decide on a treatment plan that meets their needs.