Posted on 06 Jun 2017
You're ready to refresh your skin and achieve a beautiful, radiant glow with an effective chemical peel treatment. At the same time, you might be wondering when the best time is to have a chemical peel, with its deep, penetrating exfoliation and accompanying healing period. While a chemical peel can be successfully performed at any time of the year, the most ideal time is usually the fall, the time of year known in the aesthetic skincare world as "peel season."
SOOTHE AWAY EXPOSURE TO THE SUMMER SUN
Your skin is exposed to the sun all summer long–even for those who try to reduce sun exposure, it's a nearly unavoidable fact of life while you're enjoying the warm weather months. Most people have some natural impact from the sun's rays, and experienced the resulting sun damage. This is why the summer season is known as the most damaging season for skin.
Once fall comes, there is generally less time out and about in the sunshine, and thus there is less chance of sun damage. This is the best time to achieve deep exfoliation to peel away the dead layers of your outer skin and reveal fresh, renewed and radiant underlying skin with a chemical peel.
Fall is the sweet spot, just after summer and before winter, which can also be hard on the complexion, as the cold weather dries out the skin and causes flaking and other damage.
LUMINOUS SKIN PAIRS PERFECTLY WITH SWEATER WEATHER
Falling leaves, sweater season, and beautiful glow are a lovely combination for autumn. With a chemical peel, toxins, oils, and dead skin cells, are lifted away, leaving refreshed, smooth and glowing skin.
During your chemical peel, our specialist will apply a solution to the top layer of your skin. This chemical solution exfoliates and removes the top layer of skin, which peels away after the treatment. The results are plumper, healthier skin, fewer fine lines, wrinkles and pigmentation concerns, and a more refined, smooth skin texture. The treatment reveals new, fresh skin underneath.
FALL IS THE EASIEST TIME TO RECOVER AFTER A CHEMICAL PEEL
There is a recovery period after a chemical peel that lasts for a week or two. During this time, it is key to avoid exposing your skin to the sun, which could damage your skin as the new, underlying skin is still freshly healing.your recovery after your chemical peel, it's important to avoid sun exposure to the skin for a week or two. Fall is the easiest time to recover after a chemical peel because the sun is out less and UV levels are lower.
At Neaman Medi Spa, patients are welcomed into a luxurious, comfortable environment equipped with state-of-the-art technology and the most modern treatments available. We provide the services of two our board-certified plastic surgeons and our team of highly-trained, talented aesthetic specialists and nurses to meet your needs with expertise and professionalism. We will begin with a consultation to discuss your goals for your skin and your rejuvenation ideals. Your chemical peel will take place in one of our relaxing treatment rooms designed to meet your every need.
If you're interested in a chemical peel, please contact Neaman Medi Spa to book a complimentary consultation.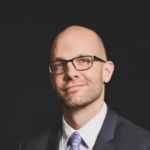 Dr. Neaman is a board-certified plastic surgeon that specializes in surgical body contouring. He prides himself on being on the cutting edge of plastic surgery. He takes an informative approach to each consultation, and through open dialogue and communication, he helps his patients decide on a treatment plan that meets their needs.