Posted on 14 Dec 2020
The size of your tummy tuck scar and the location of the scar is heavily dependent on what kind of abdominoplasty you go for. Traditional tummy tuck scars will be located across your hips and hidden under your bikini line. If you go for a mini tummy tuck, the scar should only end up being a bit longer than a c-section scar. Extended tummy tucks usually leave the longest scar and take the longest amount of time to heal.
Some patients might lose some weight from the procedure, but you should only go for a tummy tuck if you are already at an appropriate weight for your height. Tummy tucks do not directly affect stretch marks, but since the abdominal skin is pulled down during the procedure, stretch marks might move or get lowered if they are a part of the excess skin. With so many things to consider, you may be wondering what exactly to expect from Tummy Tuck surgery.
RECOVERING FROM A TUMMY TUCK
Your doctor will give you instructions for how to properly care for the scar over the course of your recovery. While many patients are given antibiotics after a tummy tuck surgery, some are given topical creams to apply around the incision. You may need abdominal support such as a garment or a wrap to help with any discomfort as you are recovering. You should wear the support garment as often as the instructions recommend.
Activities such as drinking alcohol or smoking might slow down your recovery time, so you should avoid these activities for a minimum of three months after the surgery. You may experience sensations such as numbness or pulling for a few weeks after your tummy tuck surgery, but this is completely normal and will fade given enough time. In some cases, it can take as long as three months for the swelling to go completely down and perhaps even longer for the scar to fade.
As you are recovering, you may want to ask your surgeon for advice regarding how to properly bathe after the procedure is finished, when you need to remove the bandages, when you can return to your normal day-to-day activities, and if you need to schedule a follow-up appointment with your general practitioner.
SOME POSSIBLE COMPLICATIONS
Sometimes areas along the scar can heal poorly; in this situation, you may be given antibiotics to prevent infections. Sometimes, during the surgery, fatty tissue can get damaged, but this is more common for people who smoke. Excessive fluid may collect in the drainage tubes after the surgery. If this occurs, your doctor needs to remove the fluid with a syringe. While you're getting a tummy tuck procedure, the nerves in your abdominal tissues or thighs can become numb. This numbness typically goes away in just a few months.
DISCUSS YOUR AESTHETIC GOALS WITH OUR BOARD CERTIFIED PLASTIC SURGEONS
Our patients' health and well-being are a top priority in our practice. Contact us at 844-338-5445 or use the online form to schedule your consultation and receive a preliminary evaluation of your proposed treatment plan. We look forward to meeting you and discussing your cosmetic goals.
For further convenience, we are offering an online store for injections, products and treatments. Feel free to shop our most popular Medi Spa treatments and purchase Gift Cards.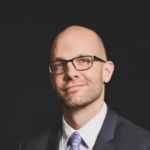 Dr. Neaman is a board-certified plastic surgeon that specializes in surgical body contouring. He prides himself on being on the cutting edge of plastic surgery. He takes an informative approach to each consultation, and through open dialogue and communication, he helps his patients decide on a treatment plan that meets their needs.