Posted on 29 Jun 2020
Many people want the look of a sculpted body. If you have been following your doctor's or nutritionist's advice on cutting back on processed carbs, eliminating sugar from your diet and adding daily exercise and muscle toning, you might wonder what else you could possibly do if your body isn't providing you with the results you expect. When you are tired of trying to tone the same area and frustrated with spending so much time on so little results, a tummy tuck, liposuction procedure or combination of these may be just what you need in order to get the sleek and sculpted look you desire.
DEAL WITH LOCALIZED FAT DEPOSITS
If you have a stubborn fat deposit, such as a "muffin top" or chubby upper arms, liposuction could be an ideal procedure for your situation. Liposuction removes those unsightly fat deposits. After your short recovery, the result is a smoother profile. Liposuction is not meant to help you lose weight, but it is meant to help you attain a more sculpted shape. When you've already lost the weight and have a regular exercise routine, a liposuction procedure could help you get to your goal of a firmer and toner body.
GET RID OF EXTRA SKIN
After you lose a lot of weight, you may end up with extra skin. No matter how much you work those underlying muscles, the skin will still be there. You could have the most toned muscles on the block, and the extra skin will still sag and form folds that impact the way your clothes fit. A tummy tuck procedure can get rid of this extra skin around your belly. You may also want to consider a similar procedure in order to get the extra skin removed from around your upper arms, thighs or buttocks. Once the extra skin is removed, you will be able to see how toned your muscles are.
COMBINATION PROCEDURES FOR IMPROVING PROBLEM SPOTS
Many people have loose muscles that are a result of inactivity, rapid weight gain and weight loss, childbirth, injuries or abdominal surgeries. If you had bariatric surgery or a c-section, your abdominal muscles could be separated down the middle. This results in a protruding tummy even if you are not overweight. This muscle separation can also happen to small-boned women and short women who carry a large full-term baby. A combination of liposuction and tummy tuck can fix these loose muscles and give you a more toned appearance. As you get older, your skin loses elasticity. After you reach your ideal body weight, you could still have loose muscles or saggy skin. By having plastic surgery procedures that remove the extra skin, any hidden fatty deposits and repairing separated muscles, you can get that toned look you desire. Maintaining a healthy diet and continuing to exercise will help you keep the sculpted look to your body.
DISCUSS YOUR AESTHETIC GOALS WITH OUR BOARD CERTIFIED PLASTIC SURGEONS
Our patients' health and well-being are a top priority in our practice. Contact us at 844-338-5445 or use the online form to schedule your consultation and receive a preliminary evaluation of your proposed treatment plan. We look forward to meeting you and discussing your cosmetic goals.
For further convenience, we are offering an online store for injections, products and treatments. Feel free to shop our most popular Medi Spa treatments and purchase Gift Cards.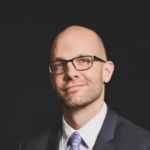 Dr. Neaman is a board-certified plastic surgeon that specializes in surgical body contouring. He prides himself on being on the cutting edge of plastic surgery. He takes an informative approach to each consultation, and through open dialogue and communication, he helps his patients decide on a treatment plan that meets their needs.