Posted on 15 Nov 2017
Since its inception, breast augmentation surgery has been one of the most popular cosmetic treatments available in the world. As with any cosmetic procedure, prospective patients would do well to be informed of the details of the treatment before going under the knife. We have compiled a list of considerations for patients to take into account prior to undergoing breast augmentation surgery.
THERE ARE DIFFERENT TYPES OF IMPLANTS TO CHOOSE FROM
When it comes to breast implants, there are two main types: silicone gel implants and saline implants. Each one comes with its own pros and cons. The primary difference is that patients must be at least 18 years of age to receive saline breast implants and 21 years of age to receive silicone breast implants. In recent years, silicone implants have taken the lead as the most popular option, being used in more than 75% of all breast implant surgeries. Silicone implants are preferred due to their natural look and feel. Nonetheless, saline implants are advantageous in that it is easier to detect when they leak.
NOT ALL SURGEONS HAVE CREDENTIALS
Whenever undergoing a cosmetic procedure, it is vital for patients to check their surgeon's certification status. Prospective patients should make sure that their practitioner is a member of the American Society of Plastic Surgeons and other recognized associations. While friends and family members can provide great suggestions based on their experience, it is important to do a thorough search in order to get the best, most reliable care available.
BREAST AUGMENTATION SURGERY USUALLY REQUIRES FOLLOW-UP TREATMENTS
Although rare, breast implants are known to experience some issues over time, such as leakage. Beyond that, factors such as weight fluctuations or pregnancy can have a massive impact on the shape of breasts. 1 in 4 women who undergo breast augmentation surgery will need a touch-up after 10 years, as implants are not designed to last forever.
PATIENTS MUST BE IN GOOD HEALTH TO BE CONSIDERED A CANDIDATE
Patients who are obese, smokers, or genetically predisposed to develop breast cancer may not be ideal candidates for breast augmentation surgery. These factors can lead to complications during the procedure and recovery process. As such, patients are advised to disclose any and all relevant information during their consultation to ensure that no issues arise later on.
PATIENTS CAN TEST OUT SIZES BEFORE MAKING THEIR CHOICE
Prior to making a choice on the size of their implants, patients can try on different 'sizers'. These are bead-filled sacs that are inserted into the patient's bra. This simple protocol allows patients to get an idea of how big their breasts will be post-surgery.
BREAST IMPLANTS COME WITH RISKS
As with any surgical procedure, breast implant surgery comes with risks. Asymmetry, deflation, and bleeding are among the most common risks associated with breast implants. There is also the potential for developing cancer or infection, though these are rare. Implants can also cause trouble during a mammogram.
EXERCISE RESTRICTIONS
Following a breast implant procedure, patients have to adhere to restrictions regarding exercise. Light cardio can only be resumed after 10 days have elapsed following the procedure. That said, some patients may wait up to a few months before getting back into their exercise routines.
WHAT IS THE TAKEAWAY?
While breast implants come with some risks, they are an incredibly safe and effective way to increase the volume of the bust. Patients who are interested in undergoing breast augmentation surgery should take the proper steps to ensure that their practitioner is board-certified and can accommodate all of their needs. As with any cosmetic treatment, patients should seek out an experienced surgeon with positive online reviews.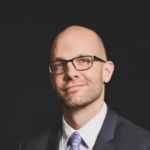 Dr. Neaman is a board-certified plastic surgeon that specializes in surgical body contouring. He prides himself on being on the cutting edge of plastic surgery. He takes an informative approach to each consultation, and through open dialogue and communication, he helps his patients decide on a treatment plan that meets their needs.