Posted on 08 Feb 2021
CoolSculpting is a popular body contouring treatment. It is popular because it is noninvasive and can remove unwanted fat. Since it is noninvasive, it offers many benefits that surgical fat removal procedures do not offer. The FDA approved CoolSculpting in 2010. Since that time, tens of thousands of people have had this treatment done.
HOW DOES COOLSCULPTING WORK?
CoolSculpting takes advantage of a process known as cryolipolysis. During the treatment, the treated area is placed in between the two panels that lowers the fat in the area down to a freezing temperature.
Fat cells freeze at a different temperature than the other cells in the body. When the treated area is brought down to a freezing temperature, the fat cells die. The other tissue is left unharmed.
As the fat cells rupture, their structures and contents are captured by the lymphatic system. Eventually, they are removed from the body via the body's natural waste removal system.
Research has looked at the effectiveness of cryolipolysis. The treated fat layer, for most patients, can be reduced by as much as 25% through this process. These are not temporary results. In fact, the results can be maintained for years after the treatment.
THE DIFFERENCE BETWEEN FAT LOSS AND WEIGHT LOSS
It is good to understand the difference between weight loss and fat removal. When a person goes on a diet, he or she loses weight. This is because the fatty content of the fat cells is reduced. However, the number of fat cells that the person has stays the same.
If a person stops dieting and exercising, his or her fat cells will eventually grow and return to the same size that they were before the diet.
With CoolSculpting, the situation is different. CoolSculpting is a body contouring treatment. When your fat cells are frozen, they are actually destroyed. When they are destroyed, they are removed from your body. For most people, destroyed fat cells do not grow back. This makes CoolSculpting a permanent treatment.
This does not mean that a person cannot grow in size again after CoolSculpting. The remaining fat cells could get larger. However, the areas that were treated with CoolSculpting will likely not be the areas that would store fat.
IS COOLSCULPTING SAFE?
CoolSculpting is a non-surgical treatment. It does not have the risks that surgical fat removal processes like liposuction have. CoolSculpting is versatile because it can be used on the sides, lower back, thighs, belly, and more. CoolSculpting is also considered to be a safe treatment that produces little to no side effects.
Some patients experience minor stinging, aching, or tingling in the treated area during the weeks following their treatment. However, this discomfort goes away on its own without additional treatment.
Overall, CoolSculpting is a safe and an effective treatment for reducing body fat for most people. Prior to receiving the treatment, the practitioner will ask some questions about the patient's health to make sure that he or she doesn't have any conditions that could be made worse by the treatment.
A professional skincare analysis and consultation by one of our Licensed Aestheticians is a service we provide for all potential patients. Virtual consultations are also available. To learn more, call us at 855-810-8425 or visit our Contact Us Page.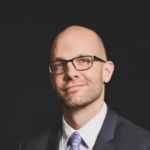 Dr. Neaman is a board-certified plastic surgeon that specializes in surgical body contouring. He prides himself on being on the cutting edge of plastic surgery. He takes an informative approach to each consultation, and through open dialogue and communication, he helps his patients decide on a treatment plan that meets their needs.