Posted on 10 Aug 2020
Every day we see celebrities getting back to shape shortly after giving birth. It has put pressure on new moms who now want to look trim after they have kids. That is why the demand for "Mommy Makeover" is on the rise.
WHAT IS A MOMMY MAKEOVER?
It is a popular combination of plastic surgeries that are designed to address common body changes that women go through after giving birth. The surgical techniques have found their way into the public domain, and more women are embracing them. Mommy makeovers are particularly popular among the elite in Hollywood.
There aren't any predetermined procedures. Therefore, you can tailor your makeover to your unique needs. However, the surgical approach starts with the abdomen and breast contouring. After that, you can include other elements.
WHAT DOES A MOMMY MAKEOVER ENTAIL?
Since the abdomen and the breasts change significantly after motherhood, the procedures typically focus on these areas first. You will explain the changes you want to the plastic surgeon. The doctor will then recommend some surgeries that will bring the desired effect. Some mothers require one or two changes. Some mommy makeover options include:
1. Liposuction
Liposuction is the removal of fat using minimally invasive tools. Sometimes it is done before a tummy tuck procedure to get rid of fat deposits. For example, if you have developed large love handles, you may need to do liposuction in order for the tummy tuck to work. Liposuction is not only for the abdomen but is also for other body parts. Many women get additional fat deposits on the thighs and hips during pregnancy, which can be removed during the mommy makeover.
2. Breast Lift and Augmentation
Many women, especially those in their 30s and 40s, seek a breast lift after having kids. That is because the breasts enlarge when they are breastfeeding and contract once they are done. Mothers may go up several cup sizes during this process and then drop down again when breastfeeding is complete. Since the skin must stretch to hold this milk, some ladies are left with saggy breasts that must be lifted surgically. Others realize that their breasts are smaller after pregnancy and breastfeeding, which is why augmentation and lift are combined.
3. Tummy Tuck
During a tummy tuck procedure, the surgeon will make a lengthy incision along the bikini line and will tighten the muscles and skin. In case you want to tighten the skin on the upper abdomen, they will make another incision close to your belly button. If you have urinary incontinence, you can request the doctor to put a small mound of tissue close to the bladder. That will help to manage urine flow.
Before booking for a mommy makeover, it's best to be done having children. If you wish to have more kids, it might be a waste of money because another pregnancy will undo the results. You will also need to have lost most of the baby weight.
DISCUSS YOUR AESTHETIC GOALS WITH OUR BOARD CERTIFIED PLASTIC SURGEONS
Our patients' health and well-being are a top priority in our practice. Contact us at 844-338-5445 or use the online form to schedule your consultation and receive a preliminary evaluation of your proposed treatment plan. We look forward to meeting you and discussing your cosmetic goals.
For further convenience, we are offering an online store for injections, products and treatments. Feel free to shop our most popular Medi Spa treatments and purchase Gift Cards.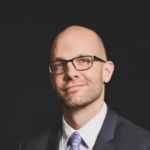 Dr. Neaman is a board-certified plastic surgeon that specializes in surgical body contouring. He prides himself on being on the cutting edge of plastic surgery. He takes an informative approach to each consultation, and through open dialogue and communication, he helps his patients decide on a treatment plan that meets their needs.