Posted on 17 Feb 2017
Upon their inception, dermal fillers presented a turning point in the aesthetic industry, as they could often achieve transformative outcomes quickly, with no downtime and no need for surgery.
Today, dermal fillers have become a staple at cosmetic surgery offices and medspas throughout the world. They work to replace lost facial volume, diminish lines, creases, and folds, and restore definition in the jawline and cheekbones. They can beautifully plump the lips or be used to support a non-surgical facelift or non-surgical rhinoplasty. Their versatility and painlessness make them among the biggest breakthroughs in cosmetic science this century.
HOW CAN DERMAL FILLERS HELP YOU TO LOOK MORE YOUTHFUL AND REFRESHED?
LIPS – Dermal fillers can correct the loss of lip volume that occurs as part of the aging process, beautifully restoring a full, alluring pout. Those who were born with thin lips can also enjoy the benefits of fillers, which reduce vertical lip lines, improve lip symmetry, and boost confidence in one's smile. Most lip fillers, such as Juvederm, are made with hyaluronic acid, a compound found naturally in youthful skin. When injected, HA binds to water molecules, ensuring your lips look hydrated, supple, and healthy.
CHEEKS – Dermal fillers are frequently used to help improve definition in the midface. With the passage of time, the cheeks can begin to look hollow and depleted due to a decline in collagen production. Fillers like Restylane, Juvederm, and Sculptra work to reshape the facial contours, providing you with a more attractive and inviting countenance. Cheek fillers can also reduce nasolabial folds, or smile lines.
TEAR TROUGHS – As the skin around the eyes starts to thin with age due to its delicate nature, it can affect the facial expression, making the patient look tired, sad, or angry. As collagen supplies dwindle, the tear trough area of the eyes starts to look depleted and hollow. Wrinkles, lines, and creases also form, and the area under the eyes becomes prone to bags, discoloration, and puffiness. Dermal fillers like Juvederm and Restylane replenish youthfulness in the eye region, transforming the appearance as well as your self-image.
DOUBLE CHIN – Kybella is considered more of an injectable than a filler, but it can help reduce the stubborn submental fat that obscures a youthful-looking profile. Kybella is made with deoxycholic acid, a compound that metabolizes fat cells and discards them as waste. With Kybella, you no longer have to worry about covering up your neck with scarves or your hair. A beautiful, slim neckline is finally possible.
WHAT IS THE TAKEAWAY?
Whether you are concerned primarily with volume loss, or you are looking to correct a wide range of cosmetic imperfections without having to undergo invasive surgery, dermal fillers can help you regain a positive self-image. With no downtime or discomfort, you can quickly return to work, school, or play after your session and begin enjoying your amazing results immediately. Dermal fillers are cost-effective, too, especially when compared with spending money on anti-aging creams, serums, and lotions that do little to provide the dramatic improvements you seek.
Schedule a consultation with your medspa practitioner today to learn all about which dermal fillers are right for you!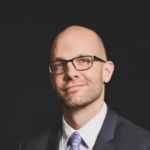 Dr. Neaman is a board-certified plastic surgeon that specializes in surgical body contouring. He prides himself on being on the cutting edge of plastic surgery. He takes an informative approach to each consultation, and through open dialogue and communication, he helps his patients decide on a treatment plan that meets their needs.