Posted on 14 Aug 2018
Vaginal rejuvenation is the new up-and-coming treatment women are seeking out. It used to be that if women wanted to rejuvenate their most intimate parts, they had to resort to surgical means. That's no longer the case. Vaginal rejuvenation, offered at Neaman MediSpa using Ultra Femme 360, is making it easier than ever for women to take control of their vaginal health.
What is Vaginal Rejuvenation?
Vaginal rejuvenation is a non-surgical procedure that tightens and tones the vaginal tissue, both inside and out. With age and childbirth, vaginal laxity becomes more prevalent due to the lack of collagen and elastin in the vaginal skin. Vaginal rejuvenation with Ultra Femme 360 uses radiofrequency technology to heat the deep layers of the vagina, which increases blood flow and stimulates collagen growth.
Benefits of Vaginal Rejuvenation
Vaginal rejuvenation is not purely an aesthetic treatment. It's actually more popular for the medical benefits it provides. When collagen production slows down, the vaginal tissue begins to lose its structure, which ultimately leads to vaginal laxity. However, vaginal laxity leads to a host of other symptoms, including urinary incontinence and vaginal dryness.
Urinary incontinence, also referred to as stress incontinence, is involuntary urine leakage due to sneezing, laughing, coughing, or even heavy lifting. The front of your vaginal wall is responsible for supporting the bladder. When the vaginal wall becomes loose as a result of the loss of collagen and vaginal laxity, the bladder loses its support and is unable to handle even the slightest bit of pressure on it, not even from that of a sneeze.
Vaginal rejuvenation rebuilds that supportive vaginal wall and diminishes symptoms of urinary incontinence, giving you back your freedom to express yourself without the fear of wetting your pants.
Vaginal dryness doesn't just pose a problem in the bedroom, it can also cause daily symptoms, including itching, burning, and irritation. Collagen is not only responsible for building the structure to the skin, but it also helps keep it hydrated. Therefore, the loss of collagen in the vaginal canal can lead to dryness. In as few as 20 minutes, vaginal rejuvenation can kick-start collagen production helping to hydrate and moisturize your vaginal tissue, reversing the uncomfortable symptoms of vaginal dryness.
Revive, Restore, Renew With Vaginal Rejuvenation at Neaman MediSpa
If you suffer from urinary incontinence or vaginal dryness, there is relief. Contact Neaman MediSpa, voted #1 MediSpa of Mid-Valley, at (844) 338-5445 to learn how vaginal rejuvenation can help you. In just three, 20-minute, in-office treatments, you can reclaim your vaginal health and reverse vaginal laxity while diminishing those uncomfortable symptoms.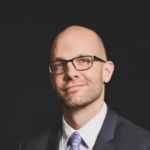 Dr. Neaman is a board-certified plastic surgeon that specializes in surgical body contouring. He prides himself on being on the cutting edge of plastic surgery. He takes an informative approach to each consultation, and through open dialogue and communication, he helps his patients decide on a treatment plan that meets their needs.