Posted on 24 Jan 2019
Discussing your health with a healthcare provider can sometimes be a bit difficult. And when it pertains to your vaginal health, well, let's face it – it's embarrassing. No one wants to go and discuss their most intimate parts with a physician. However, it is important and it can provide you with relief. Vaginal laxity is one of the most common complaints amongst women post-childbirth. Thanks to advanced technology and science it is easier than ever to restore vaginal laxity without surgery and without downtime – and best of all – you can do it in-office at Neaman MediSpa with Exilis Ultra Femme 360!
What is Vaginal Laxity?
Vaginal laxity refers to when there is a looseness felt within the vagina. It develops when the vaginal tissue and muscles become weakened or even damaged due to a variety of causes. Vaginal childbirth, age and hormonal fluctuations, such as those that occur during and after menopause, can all lead to vaginal laxity.
During childbirth, the tissue and vaginal lining are overly stretched, often to the point where it is unable to retract back to its former shape and size. With age and hormone changes, collagen production is interrupted and sometimes halted. Collagen is the protein that is needed for healthy and strong skin. It also provides the skin's much-needed structure. Without collagen, the vaginal skin and tissue becomes weak and loose, similar to the skin on your face.
Vaginal laxity isn't just an uncomfortable feeling it can also bring about several side effects including urinary incontinence, vaginal dryness and a loss of sexual sensation.
Tighten and Tone With Ultra Femme 360
In under 20 minutes, you can be on your way to restoring vaginal laxity and diminishing any uncomfortable side effects. Ultra Femme 360 is a completely non-surgical feminine rejuvenation treatment that uses radiofrequency technology to tighten and tone the vaginal tissues to increase tautness. Treatment is pain-free and performed using two handheld applicators: one for the vaginal canal and one for the labial area.
The RF energy helps to stimulate collagen production by increasing blood flow and circulation. New collagen growth thickens the vaginal walls thus tightening the canal. Exilis Ultra Femme is the quickest RF treatment and typically requires three sessions to achieve optimum results.
Find Out More About Feminine Rejuvenation at Neaman MediSpa
Your vaginal health doesn't have to be an embarrassing topic. At Neaman MediSpa we ensure your comfort and privacy. If you suffer from vaginal laxity and want to learn more about feminine rejuvenation with Ultra Femme 360, contact us at 844-338-5445 and schedule a personal and discreet consultation. Your comfort and safety are always our top priority! Call us today!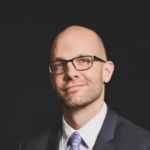 Dr. Neaman is a board-certified plastic surgeon that specializes in surgical body contouring. He prides himself on being on the cutting edge of plastic surgery. He takes an informative approach to each consultation, and through open dialogue and communication, he helps his patients decide on a treatment plan that meets their needs.