Posted on 02 Aug 2018
Losing weight is an exciting accomplishment. So, following extreme weight loss, it can be frustrating to see excess skin blocking the view to your newly contoured figure. A tummy tuck performed by Salem plastic surgeons Dr. Keith Neaman or Dr. Dustin Christiansen can help you reveal your newly defined waistline.
A tummy tuck, also called abdominoplasty, is one of the best procedures to achieve dramatic body contouring results after losing a substantial amount of weight. Following extreme weight loss, patients are often left with excess skin and fat that unfortunately won't go away. The extra loose skin is a result of the skin being overstretched during various weight fluctuations over the years. When the skin is continuously stretched, it loses its elasticity and is unable to retract back to its normal shape and form. As for the extra localized fat, it can easily develop and become resistant to diet and exercise.
Remove Overstretched Skin and Fat to Show Off Your Figure
If you have lost the weight and are now hiding behind loose skin, a tummy tuck is your solution. During a tummy tuck, an incision is made near your bikini line that extends from hip bone to hip bone. This allows for the extra skin to be cut away. If you have fatty deposits as well, liposuction can be utilized at this time to remove them. Once the skin is excised and the fat suctioned away, your abdominal muscles will be tightened.
Often, weight fluctuations can overstretch and weaken your abdominal muscles in much the same way as your skin. This can result in a protruding belly for many women. During a tummy tuck, the abdominal muscles are sutured tight to provide definition to your tummy and to give your midsection support.
Finally, the remaining skin is pulled taut and sutured shut. Drainage tubes may need to be placed under the skin to eliminate excess fluid during recovery. These are usually removed within a few days. Compression garments may also need to be worn.
After your recovery period and once the bandages have come off and the incisions have healed, you will finally be able to see what you worked so hard to achieve – a sleek and toned abdomen with curves.
Schedule Your Tummy Tuck Consultation at Neaman Plastic Surgery
If you've lost the weight and are ready to take the next step in your body contouring journey, contact Neaman Plastic Surgery at (844) 338-5445. Our plastic surgeons, Drs. Neaman and Christiansen will take the necessary time to listen to your concerns and answer any tummy tuck questions you may have. Contact us today!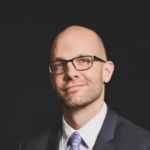 Dr. Neaman is a board-certified plastic surgeon that specializes in surgical body contouring. He prides himself on being on the cutting edge of plastic surgery. He takes an informative approach to each consultation, and through open dialogue and communication, he helps his patients decide on a treatment plan that meets their needs.