Posted on 04 Jan 2015
any people, especially women, often elect to undergo a tummy tuck to help improve their abdominal contour. Often after childbirth or excessive weight-loss, there can be anatomic changes to the abdominal wall for which diet and exercise cannot fix such as stretch marks, muscle laxity, and excess abdominal skin. If you find yourself with these issues and are considering a tummy tuck, you may be wondering if this procedure is safe.
You can rest assured that a tummy tuck is a safe procedure. However, as with all surgery, there are some elements of risk. Dr. Keith C. Neaman, Plastic Surgeon at Neaman Plastic Surgery, in order to improve patient outcomes, performed an in-depth study of the risks associated with having an abdominoplasty. This study was published in the Plastic and Reconstructive Surgery Journal, one of the most prestigious plastic surgery journals.
The Title of the Study is Outcomes of Traditional Cosmetic Abdominoplasty in A Community Setting.
The results of the study find that overall; a tummy tuck is safe and effective. But, you should be aware that the most common complication with a tummy tuck is a seroma. A seroma is a pocket of clear serous fluid that sometimes develops in the body after body contouring procedures.
"Understanding the cause of seroma formation following abdominoplasty is vital to the development of preventative measures and the technical modifications necessary in decreasing seroma rates," said Dr. Keith Neaman. This research has lead to a better understanding of the complications associated with a tummy tuck allowing the surgeons at Neaman Plastic Surgery to offer procedures with less risk of complications and better outcomes.
As always, it is important to discuss any concerns or questions that you may have about this and any other procedure with your doctor. The highly skilled doctors at Neaman Plastic Surgery are available and welcome any questions that you may have. Please call us at 844-338-5445 or visit us online at Neaman Plastic Surgery.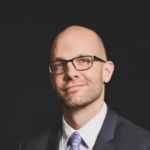 Dr. Neaman is a board-certified plastic surgeon that specializes in surgical body contouring. He prides himself on being on the cutting edge of plastic surgery. He takes an informative approach to each consultation, and through open dialogue and communication, he helps his patients decide on a treatment plan that meets their needs.