Posted on 07 Jan 2016
What is A Tummy Tuck?
A Tummy Tuck (also known as abdominoplasty) removes excess abdominal skin while simultaneously tightening the abdominal muscles. Although there are different types of tummy tuck procedures, each abdominoplasty is intended to eliminate protruding belly fat and restore a taut, smooth stomach.
Medical Tummy Tuck Recovery
You should go into the procedure thinking it will take you 30-45 days to recover and plan your activities accordingly. Any recovery faster than this time period is a bonus. While you might look and feel great, keep in mind that your body is still healing and you need a proper amount of time for recovery to start, continue, and fully heal without an interruption by being "over-enthusiastic".
Tummy Tuck Recovery Tips
Patients can anticipate limited physical activity for ten to fourteen days following surgery. Patients with small children should have assistance with childcare for at least one week and patients should not drive while taking narcotics. Some surgeons prefer to restrict patients to bathroom and kitchen privileges after surgery, with a slow resumption of normal activity over the next two weeks. Patients can usually return to work in two weeks if no strenuous activity or heavy lifting is involved.
Patients also typically wear an abdominal binder for three weeks following surgery. This minimizes swelling and increases comfort. Drains are placed at the time of surgery and are usually removed within two weeks of surgery. Pain management is extremely important, especially when the abdominal muscles are tightened. Most patients are initially given narcotic pain relievers and switch to double strength Tylenol five to seven days following surgery.
After six weeks, tummy tuck patients can normally resume all their normal activities, including heavy lifting.
Emotional Aspects of Tummy Tuck Recovery
For many patients, abdominoplasty is a life-changing experience. After unsuccessful dieting and exercise programs, this procedure results in dramatic changes in self-esteem, self-confidence, and self-image. Moreover, patients who are about to undergo tummy tuck surgery spend a lot of time thinking about the physical preparation for the procedure (for example weight loss issues) but do not spend a lot of time thinking about the emotional aspects.
It is not uncommon for patients who undergo the procedure to experience severe "mood swings". These emotions may range from depression ("why did I do this to myself") to elation (which may lead to over activity). We think it is helpful to be aware that these emotional swings do occur postoperatively.
To help create the best possible recovery environment, here are a few tips to create a rock solid tummy tuck recovery plan:
Make sure you have a strong support system in place who have time/patience to take care of you.
Be patient with the healing process, understanding that it will take several weeks to months to feel "normal" again.
Be prepared to distract your mind with things of interest such as books, magazines, and movies.
Expect less of yourself; do not go back to work too early and let others take care of you (for a change).
Keep in close communication with your surgeon and do not hesitate to communicate questions/concerns and the emotional swings that you may experience.
Keep in mind the end result!
Call Salem Plastic Surgeon Dr. Neaman for a Consultation
Neaman Plastic Surgery specializes in body contouring surgeries including tummy tucks for patients living in Salem, Oregon. Call 844-338-5445 to schedule your consultation.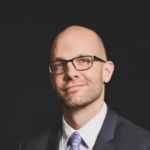 Dr. Neaman is a board-certified plastic surgeon that specializes in surgical body contouring. He prides himself on being on the cutting edge of plastic surgery. He takes an informative approach to each consultation, and through open dialogue and communication, he helps his patients decide on a treatment plan that meets their needs.