Posted on 03 Jul 2018
A tummy tuck performed by Salem plastic surgeons Dr. Keith Neaman and Dr. Dustin Christiansen is a great way to contour your midsection and tighten weakened abdominal muscles following pregnancy. It can also remove excess skin that doesn't retract back after extreme weight loss. Along with those benefits, you might be pleasantly surprised to discover that a tummy tuck can provide you with additional medical benefits.
Tummy Tuck Benefits: Reduced Back Pain
Weak core muscles often lead to poor posture, which then ultimately results in lower back pain due to the rest of your muscles overcompensating for your weakened core. During a tummy tuck, the connective tissues in and around your abdomen are tightened. By doing this, your spine is given more support helping to improve your posture. When your pelvis and spine are in a neutral position it helps to relieve pressure and effectively reduces back pain.
Tummy Tuck Benefits: Hernia Relief
A ventral hernia occurs when a bulge of tissue protrudes through an opening within the abdominal wall muscles. This is usually a result of the abdominal muscles becoming weak and lax. Ventral hernias usually appear along healed incisional sites, such as from a cesarean or an appendectomy. Hernias are not only uncomfortable but are also dangerous to internal organs, including the intestines. During a tummy tuck, hernia repair can be performed preventing the need for a second surgery and recovery. Also, by tightening the abdominal muscles the risk of hernia reoccurrence is reduced.
Tummy Tuck Benefits: Reduced Urinary Incontinence
Urinary incontinence is a topic many women don't want to discuss; it's uncomfortable and embarrassing. When muscles and tissues become stretched and weakened following vaginal childbirth or from the natural aging process, the bladder loses its support and begins to empty when even the slightest bit of pressure, such as from a sneeze or cough, is placed on it. This is commonly known as stress urinary incontinence (SUI). Women can gain relief from SUI while undergoing a tummy tuck by tightening the tissue that supports the bladder, pelvic floor, and urethra. Soft tissue can also be placed to obstruct the bladder helping to create tension along the path from the bladder to the urethra, thus preventing unintentional urine leakage.
Contact Neaman Plastic Surgery in Salem, Oregon
When you combine the cosmetic benefits of a tummy tuck with the unexpected medical benefits, it's easy to see how a tummy tuck can be life-changing. You not only get the flat, toned abdominal area you desire but you can reverse and heal conditions that could possibly pose a real threat to your quality of life and health. If you want to learn more about what a tummy tuck can offer you, call Neaman Plastic Surgery at (844) 338-5445 to schedule your consultation.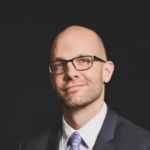 Dr. Neaman is a board-certified plastic surgeon that specializes in surgical body contouring. He prides himself on being on the cutting edge of plastic surgery. He takes an informative approach to each consultation, and through open dialogue and communication, he helps his patients decide on a treatment plan that meets their needs.