Posted on 07 Sep 2017
Many men and women alike struggle with their midsection, especially as they age. Childbirth can especially cause a woman to be unhappy with her stomach. Diet and exercise can often do little to help reduce stubborn stomach fat. Many people opt for surgical procedures such as liposuction or a tummy tuck. Liposuction and Abdominoplasty can be performed together or as individual procedures. Read on to learn more about these procedures to see which is right for you.
What is the Difference Between a Tummy Tuck and Liposuction?
Liposuction is usually ideal for removing localized fat from the abdomen area. It can be performed on a variety of different areas of the body and has great results for stubborn fat areas. Liposuction usually works best on a patient who does not have loose skin in the area and overall has good muscle tone. Liposuction can help with the appearance of the abdomen by getting rid of the stubborn fat, and contouring the shape while leaving scarring at a bare minimum.
A tummy tuck is much more involved. If you are looking to get rid of excess skin, stubborn fat and possibly stretch marks, then more than likely a tummy tuck is what you are after. More often than not, some form of liposuction is used during the tummy tuck (abdominoplasty procedure). The incision is across the lower part of the abdomen which allows the surgeon to pull and tighten the skin and muscles to achieve a flat stomach result.
Is A Tummy Tuck or Liposuction Better?
Both Liposuction and Tummy Tucks are great contouring procedures and depending on your specific concern can give you the desired look you are hoping for. It is imperative that you know what specific issues you are wanting to correct before deciding which procedure is right for you. If the problem is excess skin or loose muscles, usually caused by pregnancy, then you may be looking at having a tummy tuck. If your issue is a few pockets of excess stubborn fat, then liposuction may just be the procedure that is right for you.
There are always options to consider with your plastic surgeon. Consult with your board certified plastic surgeon to determine which procedure is right for you based on your specific outcome desired.
Tummy Tuck or Liposuction? Let Neaman Plastic Surgery in Salem Help
Not sure which procedure is right for you? Salem plastic surgeon Dr. Keith Neaman has experience performing both procedures and can help you understand the benefits of both liposuction and tummy tuck surgeries. He will listen to your goals and concerns and help you choose the right course of action. Call Neaman Plastic Surgery at (844) 338-5445 to schedule a consultation and see which procedure is right for your situation.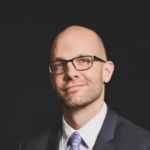 Dr. Neaman is a board-certified plastic surgeon that specializes in surgical body contouring. He prides himself on being on the cutting edge of plastic surgery. He takes an informative approach to each consultation, and through open dialogue and communication, he helps his patients decide on a treatment plan that meets their needs.