Posted on 06 Sep 2018
The midsection is probably the part of the body that yields the most complaints from women. Loose skin and stubborn fatty deposits are nearly impossible to get rid of without the assistance of plastic surgery. If you've had multiple pregnancies or accomplished significant weight loss you know precisely what we're talking about. No number of crunches or fad diets can accomplish what liposuction and a tummy tuck from Neaman Plastic Surgery can. When performed alone, liposuction and a tummy tuck can achieve positive results, but when you combine the two procedures, you indeed achieve an optimum transformation of achieving lean contours and improved muscle tone.
What is a Tummy Tuck?
A tummy tuck is a body contouring procedure that removes loose skin that's unable to retract back to its former shape following childbirth or extreme weight loss. It also tightens weakened abdominal muscles to give the abdomen a tighter and more toned appearance. A tummy tuck is an excellent addition to a mommy makeover due to the abdomen being stretched during pregnancy.
What is Liposuction?
Liposuction helps to eliminate the stubborn fat and bulges that won't budge with diet and exercise. This is an effective treatment for patients who are at their ideal weight or close to it and are struggling with isolated fat deposits, such as those on the abdomen, thighs, hips, back or arms.
Why Combine Liposuction and a Tummy Tuck?
They are great on their own, but even better when performed together. These two contouring procedures can give you the flat and toned tummy you desire. You'll instantly have visible contoured curves that weren't previously present. Liposuction clears the fat from the abdominal region so a tummy tuck can be successfully performed, while in return, a tummy tuck showcases the results from liposuction. There will be no more excess fat or skin standing in your way, and you'll have a sculpted midsection that's worth showing off.
Also, by combining this dynamic duo, you'll only have to worry about one downtime even though you basically had two cosmetic procedures performed. This saves you time and money because you won't have to take extra time off from work to have individual surgeries and separate recoveries. It's definitely a win-win. You get maximum benefits with limited downtime and costs.
Shape and Enhance Your Abdomen for Better Results With Lipo and a Tummy Tuck
Don't limit your results, pair lipo and a tummy tuck for optimal body contouring. To find out how this powerful duo can enhance your midsection, contact Salem plastic surgeons Dr. Keith Neaman and Dr. Dustin Christiansen at (844) 338-5445 to schedule a consultation.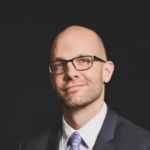 Dr. Neaman is a board-certified plastic surgeon that specializes in surgical body contouring. He prides himself on being on the cutting edge of plastic surgery. He takes an informative approach to each consultation, and through open dialogue and communication, he helps his patients decide on a treatment plan that meets their needs.