Posted on 27 Sep 2017
If you're thinking about getting Emsculpt treatments, there are some important things to know about the treatment ahead of time. Emsculpt is the first device of its kind that achieves the double effect of building muscle and sculpting your figure the way strength training does.
In a single 30-minute Emsculpt treatment, your muscles receive 20,000 contractions. This can be thought of as the equivalent of 20,000 perfect sit-ups, squats, lunges, or other exercises. The result is intensely improved muscle tone and a firmer, more lean and sculpted body–the abdomen, buttocks, thighs, and arms.
Here are some top need-to-knows about Emsculpt to help you know what to expect.
THERE ARE NO INCISIONS DURING EMSCULPT
Emsculpt achieves results without penetrating the skin at all. Emsculpt is entirely safe as it involves no incisions, chemicals or injections. The Emsculpt device is placed on the target areas of your body. Once it starts, it emits high-intensity electromagnetic energy, which is directed into your muscle tissues without breaking the skin or causing any other skin or tissue trauma. This energy intensely contracts the muscle tissues, resulting in the development of more muscle mass and significant muscle growth. The treatment provides muscle contraction beyond anything a workout can achieve alone.
THE TREATMENT ISN'T PAINFUL
Emsculpt treatments feel intense, but they aren't painful. You will feel the sensation of strong muscle contractions from the muscle stimulation from the high-intensity electromagnetic energy. The treatment will last for about 30 minutes. Once the treatment is complete, you will be able to return to your typical daily routine and usual activities without the need for any downtime or recovery period.
IT WILL TAKE SOME TIME TO SEE RESULTS
The results after Emsculpt are not instant because the body naturally builds new muscle tissue after the treatment is complete. Because the results are naturally generated, it will take a couple of weeks for the results to begin to appear.
It will take approximately two weeks for Emsculpt results to appear. During these two weeks, your body will grow new muscle cells and fibers, and the muscles will get larger. This results in a leaner, more toned and sculpted physique.
On average, results after Emsculpt are a 16% increase in muscle mass and a 19% reduction of fat tissue.
YOU CAN HAVE EMSCULPT TREATMENTS IF YOUR BMI IS UP TO 30
Emsculpt treatments are ideal for many body types. Emsculpt isn't for obese patients, but if you are within 30 pounds of your ideal weight, with a BMI of 30 or below, you can benefit from Emsculpt treatments. If you feel you can maintain your weight and would like to build muscle mass, Emsculpt can help even if you're over your ideal weight.
Plan for more than one treatment session
While you will notice some results after one treatment, you will need a series of results to achieve more significant muscle growth. For ideal results, you should plan to have six 30-minute sessions over the course of three weeks. Treatments should be spaced every 2-3 days, and two follow-up treatments should be performed within the following month.
YOUR EMSCULPT TREATMENTS AT NEAMAN PLASTIC SURGERY AND MEDI SPA
At Neaman Plastic Surgery and Medi Spa, you are treated by a team of highly experienced and trained individuals. Dr. Keith Neaman and Dr. Dustin Christiansen oversee the aestheticians at Neaman Medi Spa, who provide a wide range of medical day spa services, including Emsculpt treatments.
If you're looking for non-invasive, highly effective muscle-building with Emsculpt treatments, we will provide caring, professional, and private service in a comfortable, high-end environment. Please call today to find out more about your Emsculpt treatments at Neaman Plastic Surgery and Medi Spa or to book your complimentary consultation today!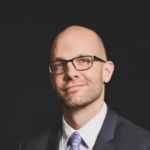 Dr. Neaman is a board-certified plastic surgeon that specializes in surgical body contouring. He prides himself on being on the cutting edge of plastic surgery. He takes an informative approach to each consultation, and through open dialogue and communication, he helps his patients decide on a treatment plan that meets their needs.