Posted on 03 Nov 2016
What's the upside of a tummy tuck or mommy makeover? EASY Question! Your body is back, you feel good about it again, and your clothes look and feel better and life just generally looks better. The downside – recovery. Plain and simply said, it is not a piece of cake.
A tummy tuck can have remarkable results, but it is still surgery and there should be careful attention paid to the preparation and post op that will and should be involved.
1. Watch your diet
We may think that we will be suddenly skinny after surgery, but it is a must to pay attention to what we are putting into the body both before and after surgery. Doctors recommend no significant attempts to lose weight immediately before surgery, to eat a regular balanced diet with lots of fruits, veggies and water. No over the counter meds should be used prior to surgery.
2. Avoid infection
All surgeries have risks involved, that is a given. However, we can lessen the chances of infection with proper prepping. It is advisable for patients to bathe in a solution of chlorhexidine to decrease the bacteria count and thus decrease the chance of infection.
3. Restrict activity
Pain and tenderness will more than likely last at least a couple of weeks, the latter part of those weeks will be more manageable. But, anyone who has undergone tummy tuck surgery should restrict any activity involving the use of their abdominal muscles. Weightlifting, running, and calisthenics should be avoided. It is essential that during the recovery process that there is not an inadvertent release of the sutures that are tightening the muscles. This occurring could result in a second surgery.
4. Recreational activities
Any mixing of alcohol with the strong prescription medication you may be on is extremely ill-advised. Many patients are not in a coherent state after surgery especially in the first few days after surgery. It is advisable to have a close friend or relative to help you in the first few days after surgery.
5. Managing Expectations
Bear in mind that this is major surgery that you have undergone. Abdominoplasty is neither simple nor is it easy, but the results that you will ultimately see, will make the recovery time worth it. Coming to terms with the pain, the down time and restrictions in advance of the surgery will help you gain a smoother recovery period.
Schedule a Tummy Tuck or Mommy Makeover Surgery Consultation With Dr. Neaman
As with all surgeries, consider the risk reward ratio before you proceed. Do your homework and be sure to consult with an experienced board certified plastic surgeon that will guide you through these uncharted territories. Dr. Keith Neaman is happy to work with you to review a tummy tuck or mommy makeover surgery and see if you are an ideal candidate –  please call our office 844-338-5445 to set up your surgical consultation.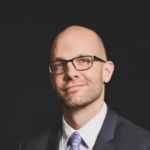 Dr. Neaman is a board-certified plastic surgeon that specializes in surgical body contouring. He prides himself on being on the cutting edge of plastic surgery. He takes an informative approach to each consultation, and through open dialogue and communication, he helps his patients decide on a treatment plan that meets their needs.