Posted on 31 Jan 2019
Age is just a number, right? Well, it really depends on what your age is in reference to. But when it comes to plastic surgery such as a tummy tuck at Neaman Plastic Surgery, your age may not play as big of a role as you may think.
A tummy tuck is technically considered major surgery as it's one of the more involved cosmetic procedures performed. However, believe it or not, your age is not the deciding factor as to whether you're a good candidate for a tummy tuck or not.
Reclaim Your Youth With A Tummy Tuck
More and more, older patients are opting to undergo a tummy tuck performed by Dr. Keith Neaman, Salem Oregon Plastic Surgeon, because of its high success rate and positive aesthetic results. Just because a person is older, that doesn't mean their body is falling apart. There are 90-year-old marathon runners that are leaving teenagers in the dust. A tummy tuck is a great way to keep your figure looking young regardless of your age.
When it comes to plastic surgery, it isn't your age that is the main concern – it's actually your overall health. Consider this scenario. If two people were considering a tummy tuck and one was in their 30s and morbidly obese while the other was in great health and in their mid-60s, who do you think would be the better candidate? The 60-year-old, of course. Your health is always the main priority when going under-the-knife. Many women actually put off having a tummy tuck until later in life because they finally feel like they have the time and energy to invest in themselves.
Things To Consider Pre And Post Senior Tummy Tuck
If you're older, prior to your tummy tuck you'll need to have a physical performed to ensure there are no underlying health issues you may not be aware. Dr. Neaman will also assess your health to determine if there are any possible risks prior to surgery. You should expect to have a lengthier recovery period than what is typically needed as older bodies don't heal as quickly as they once did. It's a good idea to have someone available to assist you during your recovery to help prevent any possible complications post-surgery.
Contact Dr. Keith Neaman Salem Plastic Surgeon
Don't let your age keep you from having the physique you desire. If you're in good health and have an inch or two that you would like to eliminate from your midsection, contact Oregon tummy tuck plastic surgeon Dr. Neaman to schedule a consultation. He'll answer all your questions and will help you make an informed decision. Call 844-338-5445 today!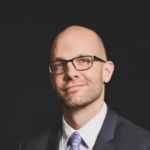 Dr. Neaman is a board-certified plastic surgeon that specializes in surgical body contouring. He prides himself on being on the cutting edge of plastic surgery. He takes an informative approach to each consultation, and through open dialogue and communication, he helps his patients decide on a treatment plan that meets their needs.