Posted on 30 Jun 2017
Frustrated by a lack of results at the gym? The upper arms are famously difficult to tone, even if you're at your goal weight.
Ready to get the toned, slim arms you've worked so hard for? CoolSculpting is designed for sculpting the areas that don't reduce the way you want them to, despite diet and exercise. CoolSculpting provides the help you need to shape and tone your arms, getting rid of unwanted fat and sculpting your arms into the slim, attractive appearance you want to see when you look in the mirror or see photos of yourself.
HOW COOLSCULPTING WORKS TO TONE YOUR ARMS
Touted as a cutting-edge, "miracle" treatment, the reality of CoolSculpting doesn't disappoint. CoolSculpting effectively gets rid of fat without incisions, pain, medication, lasers, or any type of invasive procedure or injection.
CoolSculpting uses controlled cold to destroy fat in the arms (and many other areas of the body). When the CoolSculpting device is applied to the upper arms, the fat cells beneath are frozen while the skin itself remains unharmed. The fat cells are crystallized with the cooling treatment from the device and thus destroyed. Your body then naturally disposes of the dead cells, flushing them out over time to reveal more toned, lean arms.
HOW DOES COOLSCULPTING FEEL?
CoolSculpting doesn't hurt, but you'll feel the cold, especially at first. For the first few minutes of the CoolSculpting treatment, you'll experience some pressure and intense cold, which soon dissipates.
The CoolSculpting treatment is comfortable enough that patients can relax and scroll through their phones, read, work on a laptop, or even take a little nap during their short treatment.
WHAT ARE THE OTHER AREAS WHERE COOLSCULPTING CAN SHAPE MY BODY?
Your body is designed to hang onto fat in certain areas, making it extremely hard to slim down what people think of as "trouble spots" on their figure. CoolSculpting can address these targeted areas by giving you the boost you need to sculpt and shape these areas, helping you get the physique you desire.
CoolSculpting can be used almost anywhere on the body where there is a pocket of unwanted fat. Common treatment areas include the following:
Hips
Flanks (waistline)
Inner and outer thighs
Under the chin
Bra roll area, front and back
Arms
Abdomen
Above the vaginal area
Back
Underneath the buttocks
COOLSCULPTING AT NEAMAN MEDI SPA
At Neaman Medi Spa, patients benefit from the services of two our board-certified plastic surgeons and our team of highly-trained, talented aesthetic specialists and nurses. Your CoolSculpting experience starts with a consultation to discuss your goals for treatment and your ideal for your arms, or any other areas of your body you would like to sculpt and tone. You will have a chance to ask any questions and understand the process step by step so that you know what to expect. Our treatment rooms are luxurious and comfortable, and your every need is met in our supportive, welcoming environment.
If you're interested in CoolSculpting, please contact us today to schedule your complimentary consultation at Neaman Medi Spa.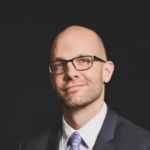 Dr. Neaman is a board-certified plastic surgeon that specializes in surgical body contouring. He prides himself on being on the cutting edge of plastic surgery. He takes an informative approach to each consultation, and through open dialogue and communication, he helps his patients decide on a treatment plan that meets their needs.