Posted on 26 Feb 2019
Feminine rejuvenation is one of the latest additions to Neaman MediSpa, and it's a fast, pain-free, non-surgical option to optimize vaginal laxity. It can also help treat dryness and genital irritation, both of which are common post-partum or due to menopause. Lack of laxity, dryness, and genital irritation can be annoying at best and debilitating at worst.
Feminine rejuvenation helps to rejuvenate the vaginal canal as well as exterior tissue in a few short sessions. Most women benefit from three sessions, each one month apart. There are no side effects and no downtime. The common issues treated with feminine rejuvenation are linked to a lack of libido due to painful intercourse, lack of self-confidence, and urinary stress incontinence.
Fortunately, help is available. Feminine rejuvenation can help a woman feel not only more comfortable, but also more confident in her sexuality. With the power of radiofrequency, feminine rejuvenation can permanently restore the vagina's natural lubrication. This leads to more and better orgasms and no pain during intercourse.
A better sex life is just one benefit. Women have also reported feeling more comfortable in tight clothing. Many enjoy what they believe are more pleasing aesthetics of the labia, too. However, for many post-partum women, it's the improved urinary incontinence that's especially helpful. After childbirth, urinary incontinence is a common complaint and feminine rejuvenation can be a game changer.
Contact Neaman MediSpa Today!
Just because these issues are common with age, menopause, or after childbirth doesn't mean a woman simply has to "deal with it." Feminine rejuvenation is a treatment specifically for vaginal and genital skin. This skin is unique and deserves customized treatments just like any other part of the body. You already do a great job caring for other areas of the body, such as the face. Continue the self-care and schedule your feminine rejuvenation appointment by calling Neaman MediSpa at 844-338-5445.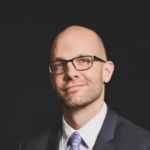 Dr. Neaman is a board-certified plastic surgeon that specializes in surgical body contouring. He prides himself on being on the cutting edge of plastic surgery. He takes an informative approach to each consultation, and through open dialogue and communication, he helps his patients decide on a treatment plan that meets their needs.