Posted on 19 Jan 2021
Serums are usually added to a skincare routine to enhance it. Serums are like moisturizers but lighter and contain high concentrates of active ingredients. There are various types of serums, like face, skin, and hair serums. Different serums have different uses.
TYPES OF SERUMS
All serums cater to different needs and different skin types. Listed below are some of the best skin serums.
Resurfacing Serums
This serum is best for all skin types and is suitable for people with sensitive skin. It helps exfoliate the skin by dissolving built-up dead skin cells, creating a smooth skin surface.
Anti-Aging Serums
These serums are for skin with wrinkles, fine lines, or any aging signs. If your skin has lost its firmness or elasticity or is dull and has pigmentation and dark spots, this serum can help eliminate that.
Hydrating Serums
Hydrating serums are suitable for all skin types. They provide extra moisture to the skin.
Brightening Serums
If you have hyperpigmentation, dark spots, or dull skin, this serum is for you. It fades dark spots and evens out the skin tone while also boosting your skin radiance. However, be careful if you have acne-prone or sensitive skin since L-ascorbic acid is an ingredient in this serum.
Pore-Minimizing Serums
This serum is for people with clogged or large pores. Often, it reduces large pores and decreases the secretion of sebum.
WHERE TO PURCHASE SERUMS
There are various brands of serums in the market, and you can purchase them just about anywhere. You can find them at a pharmacy, in beauty and cosmetic shops, and even online on particular websites. However, ensure you buy your serum from a reliable source or, better yet, from an authentic and legitimate brand.
WHEN TO USE SERUMS
You should apply serum twice per day. You can incorporate them into your morning and evening skincare routines. But always ensure that whatever your skincare routine is, apply the serum before you moisturize.
WHY YOU SHOULD USE A SERUM
It is essential to use serum because they have many benefits. For example, if you have dull skin, using serum may help brighten your skin. Serums also help minimize the appearance of dark spots, reduce wrinkles, manage acne breakouts, and exfoliate your skin. There is a serum for just about any skincare concern you may have.
HOW TO CHOOSE THE RIGHT SERUM FOR YOU
Before going ahead to purchase a serum, you need to know your skin type. It will help you get a serum that will cater to your skin type and give you the desired results. Whether you want to fight acne or give your skin that afterglow serum will help, be on the look-out for the ingredients used in serums. For instance, if you have acne-prone skin, salicylic acid, vitamin C, Zinc, and retinol are some of the ingredients your serum should contain.
If you have dry skin, then glycolic acid, niacinamide, hyaluronic acid, and vitamin E would be the best-recommended ingredients. For dull skin, antioxidants such as green tea extract, ferulic acid, and resveratrol will do the trick.
Always ensure you get your serum from an authentic brand and patch test before you start using one. If your skin reacts to it, stop using it, and always ensure you get serums that are suitable for your skin type.
FOR MORE INFORMATION, SCHEDULE A CONSULTATION TODAY!
A professional skincare analysis and consultation by one of our Licensed Aestheticians is a service we provide for all potential patients. Virtual consultations are also available. To learn more, call us at 855-810-8425 or visit our Contact Us Page.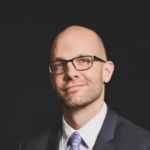 Dr. Neaman is a board-certified plastic surgeon that specializes in surgical body contouring. He prides himself on being on the cutting edge of plastic surgery. He takes an informative approach to each consultation, and through open dialogue and communication, he helps his patients decide on a treatment plan that meets their needs.