Posted on 23 May 2017
Botox has been safely used for various cosmetic and non-cosmetic purposes since the early 1990s. This injectable is FDA-approved for the use of frown lines as of 2002 and can reduce the appearance of wrinkles, help lazy eyes, improve neck spasms, and assist an overactive bladder. It is especially effective at reducing the fine lines, wrinkles, and creases that form on the face and neck from aging and genetics.
Wrinkles on the skin are the unfortunate result of repetitive facial muscle action. Botox prevents the muscles from contracting, so the wrinkles are softened or eliminated. With regularly scheduled injections, the time between the injections extends, and you will require less frequent treatments. To get the best results from your treatments, keep in mind the dos and don'ts of Botox.
THE DOS OF BOTOX
The main goal of Botox aftercare is to encourage optimal treatment results to get the most out of your experience. Be sure to follow your surgeon's best practices for Botox aftercare because doing so will minimize the risk of bruising and spreading to other areas. These practices include staying out of the sun and avoiding other types of heat exposure, such as a hot shower or bath.
The dos of Botox are simple and can help you get the best results from your treatment. When getting Botox, do:
Resume your usual activities
Wait 24 hours to exercise, although your surgeon may suggest waiting several days before resuming intense physical activity
Go makeup-free for at least 24 hours if the treatment site is on your face
Sit up for the first four hours after getting injections, because bending or lying down could promote bruising at the injection site
Avoid other skin treatments such as facials, massages, or scrubs
THE DON'TS OF BOTOX
While a Botox treatment in Salem is not a dangerous procedure, Botox aftercare also includes some precautions intended to avoid undesirable results. Knowing what not to do after injections is essential to your health, safety, and aesthetic success.
The don'ts of Botox are straightforward to remember. When getting Botox, don't:
Drink alcohol for 24 hours before the procedure and for 24 hours after the procedure
Touch your face for 1-3 days to avoid disrupting the treatment
Sleep on the treated area, which applies physical pressure and disrupts the Botox in your muscles
Take certain medications such as ibuprofen, aspirin, and vitamin E
DO CHOOSE NEAMAN PLASTIC SURGERY FOR BOTOX
Dr. Neaman and the skin care team at Neaman Medi Spa, including our highly trained nurse injectors, are experts who understand the proper administration of Botox to enhance your facial features. We also understand that even a subtle change can significantly impact your confidence and self-esteem, which is why we want to help you feel your best by accomplishing your image goals. 

When you decide to enjoy the rejuvenating benefits of Botox, please contact Neaman Medi Spa to schedule your personal consultation. We welcome skin treatment patients from greater Portland, Salem, Eugene, and across Oregon.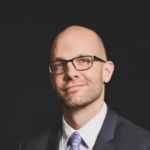 Dr. Neaman is a board-certified plastic surgeon that specializes in surgical body contouring. He prides himself on being on the cutting edge of plastic surgery. He takes an informative approach to each consultation, and through open dialogue and communication, he helps his patients decide on a treatment plan that meets their needs.