Posted on 26 Apr 2021
It's a well-known fact – sunscreen is essential for preventing premature aging, including wrinkles, age spots, and sagging skin. But did you know that regular use of sunscreen can reduce your risk of developing certain types of skin cancer by as much as 50%? Read on for the benefits.
1. HALVES YOUR CHANCE OF DEVELOPING MELANOMA AND SCC
Melanoma and squamous cell carcinoma (SCC) are two of the deadliest forms of skin cancer. The CDC suggests sunscreen as one of the best preventative measures, along with common sense solutions like staying in the shade when possible. The CDC also emphasizes the need to apply it as directed, which is much more often than once a day if you spend significant time outdoors.
Your chances of fighting these diseases are higher than you think. The Skin Cancer Foundation reports one in five Americans will deal with some form of skin cancer by the time they're 70 years old. Every hour, two people in the country die from skin cancer, and if you've had more than five sunburns in your life, you've doubled your chances of developing melanoma.
The good news is, the Skin Cancer Foundation suggests simply wearing sunscreen decreases your chances of developing melanoma by approximately 40% and your chances of developing SCC by around 50%. At the very least, that helps balance the odds if you spent a lot of time collecting sunburns as a kid.
2 YOU SPEND LESS ON SKINCARE
While sunscreen won't replace your entire skincare routine, it can help prevent the kinds of blemishes, loss of elasticity, and dullness that come with age. Your skin changes as you age in great part because of wear and tear. The sun does more damage than any other external force, and taking preventative measures may mean less money invested in specialized dermal treatments and aesthetic procedures down the road. Just as healthier plants produce better flowers, healthier skin maintains its bloom for longer periods.
3. BETTER SKIN FOR EARLY WARNINGS
Your skin takes a beating in day-to-day life, but sunscreen can delay signs of aging, prevent blemishes, and generally help preserve your complexion. Good skin, however, isn't just about looking your best. It can also help you live a longer, healthier life.
While some aging is natural, keeping your skin in peak condition helps you spot problems quickly. According to the American Cancer Society, survival rates for patients with melanoma greatly depend on when patients bring early warning signs to their doctors' attention.
Poor sun protection habits lead to lots of issues that may hide these early warning signs. If you have clear, healthy skin, you're much more likely to notice unusual discoloration, bumps and itching. Cancer doesn't wait for you to figure out you may have a problem. Staying a step ahead is critical, which is why doctors and scientists push skincare habits like sunscreen so frequently.
Applying a little sunscreen today can protect your looks and your life. A bottle of broad-spectrum SPF 30 is a surprisingly valuable accessory.
A professional skin analysis and consultation by one of our Licensed Aestheticians is a service we provide for all potential patients. Virtual consultations are also available. To learn more, call us at 855-810-8425 or visit our Contact Us Page.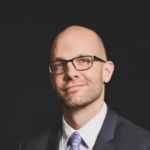 Dr. Neaman is a board-certified plastic surgeon that specializes in surgical body contouring. He prides himself on being on the cutting edge of plastic surgery. He takes an informative approach to each consultation, and through open dialogue and communication, he helps his patients decide on a treatment plan that meets their needs.