Posted on 14 Sep 2015
What is the Spectra Laser?
Spectra Laser tattoo removal offers the newest and most innovative technology to help erase those unwanted tattoos. This laser has been designed to decrease the number of treatments needed while improving patient comfort.
How Does The Spectra Laser Remove Tattoos?
It targets a variety of tattoo pigments and is applicable to all skin types. This is great for any patient who wants a tattoo gone or would like a tattoo lightened for a cover up. The number of treatments required is different for every patient depending on the size and color of the tattoo.
Contact Neaman Plastic Surgery for Tattoo Removal Information
We are happy to help discuss your tattoo removal. Be sure to call our office now for a free consultation! (503)-364-5033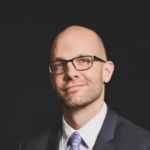 Dr. Neaman is a board-certified plastic surgeon that specializes in surgical body contouring. He prides himself on being on the cutting edge of plastic surgery. He takes an informative approach to each consultation, and through open dialogue and communication, he helps his patients decide on a treatment plan that meets their needs.