Posted on 19 Nov 2015
Tattoo removal uses lasers, dermabrasion, or excision to destroy or remove the ink in an unwanted tattoo.
All inks are removed best at specific wavelengths of light. Examples are 532nm (reds & yellows), 755nm (blues & greens), 1064nm (black and darker colors). It also depends on the laser and the quality of the laser at those wavelengths. For instance I have been able to remove some yellow and reds with my new picoway in one treatment. However, some black tattoos can be easily removed too. It really depends on how much ink and the quality of ink that the tattoo artist used. There are just as many variables in removing the ink as there is in putting the ink in the skin by the artist.
Contact Neaman Plastic Surgery for more info on our medical day spa services including tattoo removal!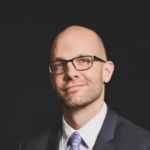 Dr. Neaman is a board-certified plastic surgeon that specializes in surgical body contouring. He prides himself on being on the cutting edge of plastic surgery. He takes an informative approach to each consultation, and through open dialogue and communication, he helps his patients decide on a treatment plan that meets their needs.