Posted on 17 Jul 2018
Summer is the time of year everyone looks forward to – pool parties, backyard barbecues, and endless outdoor fun. We all love the hot beaming sun, but sadly, it can wreak havoc on our skin. Have you had a little too much fun out in the sun and now your skin is paying for it with age spots, fine lines, and wrinkles or just a dull-looking complexion? If so, don't fret. Neaman MediSpa, voted #1 MediSpa of Mid-Valley, can help reverse sun damage and rejuvenate your skin for a more youthful, glowing complexion.
Step 1 – Skin Analysis
It's hard to tell the exact condition of your skin by simply looking at it. Fortunately, with the innovative technology of Visia Skin Analysis, the process is quick and easy. Visia Skin Analysis assesses your skin by taking high-resolution images of it to establish a baseline. From there, we recommend treatments that are best suited for your skin's condition. We are able to run the analysis after your skin care treatments to show your improvement and suggest further treatment if necessary.
Step 2 – Exfoliate for a Healthy Glow
Many of the skin issues you're faced with are found on the surface layer called the epidermis, which is your protection from the world. It's this layer that takes the brunt of damage from the sun's rays. We offer a variety of non-invasive skin care treatments to gently remove the top layer of dead skin cells to restore vibrant, healthy skin and promote new cell turnover. Microdermabrasion uses a handpiece that essentially sands and suctions dead skin cells to reveal clean and smooth skin while dermaplaning uses a scalpel to scrape off the top layer of skin, similar to shaving. Micro peels are another great option to remove the damaged outer layer and correct minor skin flaws.
Step 3 – Establish a Good Skincare Routine for Added Healing and Protection
It's important to take care of your skin following treatment to maintain that smooth, even colored and hydrated appearance. This is accomplished by establishing a good skincare routine. We offer ZO Skin Health products that work at a cellular level to target skin abnormalities and dermal renewal. ZO skincare helps to improve skin tolerance and increase skin resistance to negative elements such as sun exposure.
Rejuvenate Your Skin at Neaman MediSpa
Don't sweat over summer skin damage. Neaman MediSpa can help repair your skin and restore that beautiful even complexion. With several non-invasive skin care treatments and a top-of-the-line product line to choose from, your skin will never look better. Contact Neaman MediSpa at (844) 338-5445 to schedule your consultation and to get on the path to healthy new skin.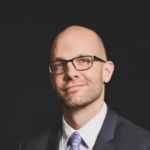 Dr. Neaman is a board-certified plastic surgeon that specializes in surgical body contouring. He prides himself on being on the cutting edge of plastic surgery. He takes an informative approach to each consultation, and through open dialogue and communication, he helps his patients decide on a treatment plan that meets their needs.