Posted on 23 Apr 2017
LOOK NO FURTHER FOR YOUR BOARD CERTIFIED PLASTIC SURGEON THAT IS "CLOSER TO HOME." DR. KEITH NEAMAN IS RIGHT HERE IN SALEM, OREGON AND PERFORMS HUNDREDS OF MOMMY MAKEOVER AND TUMMY TUCK PROCEDURES A YEAR. MANY TIMES PEOPLE FEEL THAT TO FIND A SURGEON WITH EXPERIENCE IN MOMMY MAKEOVERS, THEY MUST GO TO A LARGE CITY. SIMPLY STATED, THAT JUST IS NOT THE CASE.
What Is A Mommy Makeover Procedure Performed In Salem, Oregon?
Mommy Makeovers are made up of multiple surgeries such as tummy tucks, liposuction, breast augmentation, breast lift, butt lift and/or breast lift with augmentation. Many times women, after they are done with having children, desire to have their "pre-baby body" back. To do so, women, just like you,  in areas such as Corvallis, Albany, Silverton, Keizer, Station and other surrounding areas have tummy tucks, liposuction and breast surgery performed, hence coining the phrase, "mommy makeover." Just because you have had a baby, or two or three… does not mean that you should give up self-confidence or be unhappy with the way your body appears.
Tummy Tuck The Main Aspect Of A Mommy Makeover
While there are some standard procedures that are usually included when Dr. Neaman performs a Mommy Makeover in Salem, the main goal of a Mommy Makeover is to address the issues that you are most concerned with, which usually happens to be the abdomen.
A tummy tuck, also known as an abdominoplasty, removes unwanted excess skin and fat from your abdominal areas. Also, Dr. Neaman also tightens up loose muscles.
What Does Plastic Surgeon Dr. Neaman Do About Scarring?
Dr. Neaman is very particular in placing his tummy tuck incision when performing a tummy tuck. He makes the incision where it will be hidden in your bikini line. Which means you can wear that two-piece you have been dreaming about, and nobody will see your scar. In fact, if you've had a cesarean section in the past, Dr. Neaman usually will incorporate that scar into the new tummy tuck scar. It takes about 12-18 months for the scar to heal fully. But, after time, all incisions fade and are far less obvious.
Liposuction Is Usually Performed With Mommy Makeovers
Board certified plastic surgeon; Dr. Neaman uses Liposuction to treat persistent fat that lingers on his patients. Many have tried diet and exercise – even hiring expensive trainers in the Corvallis, Albany, and Silverton areas, but are still left with nagging fat that just will not budge. Liposuction can be performed on the stomach, love handles, inner and outer thighs, bra line or anywhere else on the body for a more slender, contoured figure.
Breast Surgery Is Another Commonplace Procedure Combined With Mommy Makeover
With pregnancy, you have a lot of weight change and especially in your breasts. Whether you breastfeed or not, your breasts develop milk, and this causes them to enlarge. Eventually the milk "dries up" and your breasts will then lose the pregnancy volume. If you breastfeed, this is a continual process, which can sometimes leave your breasts with very little volume.
Whether you need a breast lift, breast augmentation or a combination of them, Dr. Neaman has the experience, education, and training. The breast lift/ implant surgery can be performed right here in Salem in conjunction with the other mommy makeover procedures.  The breast enhancement surgery can lift the breasts to a more youthful position, improve the overall breast shape, and can provide a boost in volume to help you feel like you have your "pre-baby" breasts back.
What Is Recovery Time For A Mommy Makeover?
Just like each body is different, and each procedure is performed to fit each body's needs, recovery time will also differ. One major benefit to having your procedure done here, locally in Salem, versus driving into Portland is that after your procedure, you are close to home for a better, more restful recovery and are much closer for follow-up appointments, making the entire recovery process smoother.
Depending on what surgery or surgeries are performed, the recovery will mostly be limited by the abdominoplasty (or tummy tuck) procedure. Because the abdominal wall is tightened, you will be somewhat sore and tight for the first week. By the end of the second week, you will be walking relatively straight and will hopefully be in better spirits since drains will be removed around this time.  By the 3rd-4th week, you will be given the go ahead to stop wearing an abdominal binder and resume some exercise activity.
Dr. Neaman and his highly trained compassionate and educated staff will be with you on your recovery journey every step of the way. Many times people do not realize the extra steps, follow ups and appointments that may be needed within the first four weeks, so once again, having a board certified plastic surgeon closer to home is a huge benefit.
Salem, Oregon Tummy Tuck Surgery with Dr. Keith Neaman
Here at Neaman Plastic Surgery, we are dedicated to serving our patients from all over surrounding Salem communities such as; Silverton, Wilsonville, Canby, Corvallis with their mommy makeover and other plastic surgery needs. If you are interested in learning more or booking a private consultation with board certified plastic surgeon, Dr. Keith Neaman, please call us at (844) 338-5445.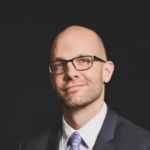 Dr. Neaman is a board-certified plastic surgeon that specializes in surgical body contouring. He prides himself on being on the cutting edge of plastic surgery. He takes an informative approach to each consultation, and through open dialogue and communication, he helps his patients decide on a treatment plan that meets their needs.