Posted on 22 Jul 2020
Plastic surgery has been on the rise since the past decade. Increased technological advancements and social media have enhanced the increase of makeup, nail, and cosmetic procedure trends weekly. According to a report by The American Society Of Plastic Surgery, the top-notch cosmetic procedures that will dominate 2020 are liposuction, breast augmentation, eyelid surgery, and rhinoplasty. The top non-invasive procedure trends to dominate 2020 are fillers, botox, chemical peels, and microdermabrasion.
Here are some trends to look out for.
3D FACE LIFT
A 3D facelift helps restore your youthful appearance without exposing the body to significant risks. This technology targets all the roots of aging to achieve a naturally rejuvenated skin.
The face is restored to a youthful state using exclusive technology machines that tighten and lift the skin. The harvested skin fat is then used to reinstate lost facial fat in the face, resulting in a youthful look. The accumulated fat contains stem cells that assist in repairing the skin, caused by radiation during cancer treatment.
A 3D facelift helps attain a more natural look compared to a traditional facelift that gives a towed back look. A 3D facelift is the best alternative for people who hate knives.
COSMETIC INJECTIONS
We expect to see an increase in popularity on non-surgical procedures before venturing into surgical procedures. Generally, people are getting to know what cosmetic injections can do for their facial looks. Thus, people will go for these procedures before engaging in eyelid surgery and facelifts. However, the most significant trend to expect is filler injection procedures because it can improve facial appearance.
NATURAL-LOOKING BREAST SURGERY
Recently, women are demanding small, natural-looking breasts rather than bigger-sized breasts. A larger appearance is not the best when it comes to breast enlargement. This year, we expect to see women coming in for small-sized breast augmentations.
To attain these kinds of results, we expect an increase in the use of hybrid breast augmentation. This process involves the use of both implant and fat to achieve a natural-looking breast. The primary advantage of using fat is to loosen the edges of the implant.
ULTRASONIC RHINO SCULPTURE
The current nose job techniques expose one to bone irregularities and trauma to the nearby tissues. Besides that, the bruising and swelling extends the healing time, which exposes the membranes to healing threats.
With ultrasonic rhino sculpture, you will emit almost all risks associated with the traditional rhinoplasty surgery. This technique produces ultrasonic energy that remodels the nose without injuring the soft tissue and cartilage.
Every year, you will notice a new trend in the realm of beauty. You can always follow social media to be updated and understand what you want. However, always remember to put yourself first and do what you want. Consider plastic surgery because it will improve your self-confidence, not because you're following a trend.
DISCUSS YOUR AESTHETIC GOALS WITH OUR BOARD CERTIFIED PLASTIC SURGEONS
Our patients' health and well-being are a top priority in our practice. Contact us at 844-338-5445 or use the online form to schedule your consultation and receive a preliminary evaluation of your proposed treatment plan. We look forward to meeting you and discussing your cosmetic goals.
For further convenience, we are offering an online store for injections, products and treatments. Feel free to shop our most popular Medi Spa treatments and purchase Gift Cards.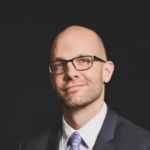 Dr. Neaman is a board-certified plastic surgeon that specializes in surgical body contouring. He prides himself on being on the cutting edge of plastic surgery. He takes an informative approach to each consultation, and through open dialogue and communication, he helps his patients decide on a treatment plan that meets their needs.