Posted on 19 Aug 2015
Neaman Plastic Surgery is home to board certified plastic Surgeon Dr. Keith Neaman and his fabulous team of highly qualified health care professionals.
What makes Oregon Plastic Surgeon Dr. Neaman so dang special? He's talented, relatable, a family man, and an all-around nice guy. Dr. Neaman has traveled and trained around the country and globe to bring the newest and innovative techniques to the Salem and Portland Oregon areas. With a very specialized skill set, Dr. Neaman has a vast range of abilities in plastic surgery including facial, breast, body, hand and body aesthetic procedures. As a plastic surgeon, it is important to him to educate patients about their options and help them choose a surgical plan that will allow them to look and feel they way they desire. "The most important thing a surgeon can do is to listen".
Contact Oregon Plastic Surgeon Dr. Neaman
You want Dr. Neaman on your team as much as you want his vision and ability to create beautiful results in the operating room. Contact Dr. Neaman today at 844-338-5445 and schedule a consult to see for yourself.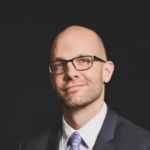 Dr. Neaman is a board-certified plastic surgeon that specializes in surgical body contouring. He prides himself on being on the cutting edge of plastic surgery. He takes an informative approach to each consultation, and through open dialogue and communication, he helps his patients decide on a treatment plan that meets their needs.