Posted on 17 Oct 2018
Join us at Neaman Plastic Surgery and MediSpa Wednesday, October 24, 2018, from 5:30 to 7:30 p.m. for our Fall Open House. Are there a few areas on your face and body that you would like to touch up but aren't sure which treatment is right for you and your concerns? Not sure if you need Botox, Dysport or another dermal filler to take care of those pesky lines and wrinkles that are slowly starting to pop up on your face? Are you interested in a non-invasive body contouring procedure but don't know what is available? If you answered yes to any of these questions, we can help! And our Fall Open House is the perfect time for you to find out all about the wonderful rejuvenation services we have to offer at Neaman Plastic Surgery and MediSpa.
On October 24th, you'll have the opportunity to meet our skilled board-certified surgeons Dr. Keith Neaman and Dr. Dustin Christiansen as well as our expert aestheticians. They will take the time to answer all your questions and give you recommendations. They will fill you in on the hottest trends in aesthetic medicine and introduce you to the top skin care products that are providing real results.
We'll have demonstrations on a variety of MediSpa treatments and will even be offering event-only specials for all attendees. Yes, that means you!
And on top of all that good stuff … we'll have raffles, wine and appetizers for you to enjoy! We're not sure how it can get any better than that. Well, except for having you there!
So, save the date. There is no need to R.S.V.P. Everyone is welcome, and we look forward to meeting you all. Invite your mom, sister, best friend or neighbor. The more the merrier. If you have any questions about our Fall Open House, don't hesitate to contact us at Neaman Plastic Surgery and MediSpa by calling 844-338-5445.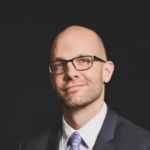 Dr. Neaman is a board-certified plastic surgeon that specializes in surgical body contouring. He prides himself on being on the cutting edge of plastic surgery. He takes an informative approach to each consultation, and through open dialogue and communication, he helps his patients decide on a treatment plan that meets their needs.