Posted on 15 Jun 2023
While being pregnant and bringing a new child into the world can be magical, you may not feel that way about your body after it's over. And while diet and exercise can make some improvements, they may not be able to address all your concerns. Luckily, the mommy makeover procedure can address many of the issues you might be struggling with.
But what exactly is it and how soon after you have a baby can you have it done? Let's take a look at a few of the answers here.
What is A Mommy Makeover?
After having a child, many moms are looking to return their bodies to what they looked like before pregnancy. But diet and exercise can only do so much. Especially when the skin is loose and the abdomen muscles are damaged. That's where a mommy makeover comes in. It's a variety of procedures done to ensure the body looks like it did pre-pregnancy. It can include everything from a tummy tuck and liposuction to breast augmentation and breast lift.
When is the Right Time For Mommy Makeover?
While the mommy makeover is meant to be used to help women get back their pre-pregnancy bodies, you do have to wait enough time after childbirth before having the procedure.
Recovering from childbirth is critical and you don't want to have surgery too soon after. That being said, there really is no set time between having a child and getting a mommy makeover that we go by. It depends on if you're at a stable weight or your goal weight and if we're putting in breast implants, whether you're breastfeeding or not. We can't put in breast implants if you're still breastfeeding.
Beyond that, the right time for you to have a mommy makeover will depend on your specific circumstances and what Dr. Neaman and Dr. Christiansen recommend.
Who is an Ideal Candidate for a Mommy Makeover?
Beyond being fully recovered from childbirth and milk production being completely finished, there are some other requirements that can make you an ideal candidate for a mommy makeover.
Some of the things that make you an ideal candidate for the surgery include being at your ideal weight or close to it, being in good overall health, and having realistic expectations of the procedures.
Have A Plan For Mommy Makeover
Before considering a mommy makeover, you need to look at your life and have a plan for your future. Some of the things you want to consider include:
Do you plan to have more children? If you do, it might be best to not have the procedure until after you are done building your family.
Are you okay with some bed rest? After a mommy makeover, you will need to rest and avoid lifting heaving things, including your child. You will also need to take at least a week or two off work to ensure you heal properly.
Do you smoke? You may not be a good candidate for a mommy makeover if you're a smoker as it can disrupt the body's ability to heal.
What do you want done? While your surgeon will help you determine the surgeries you need to get the results you're looking for, doing some research ahead of time and deciding what you want addressed can be helpful overall.
Schedule A Consultation
Does a mommy makeover sound like the perfect treatment option for you? Scheduling a consultation at Neaman Plastic Surgery is a great first step in determining if it's the right procedure for you. Our experienced team of doctors serves the Salem and Portland, OR area and can help answer any questions you have and walk you through the process.
To schedule a consultation today, call our Salem, OR office at 844-338-5445 or use our online scheduling tool.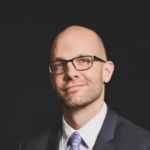 Dr. Neaman is a board-certified plastic surgeon that specializes in surgical body contouring. He prides himself on being on the cutting edge of plastic surgery. He takes an informative approach to each consultation, and through open dialogue and communication, he helps his patients decide on a treatment plan that meets their needs.