Posted on 11 Apr 2017
YOU ARE PROBABLY LIKE MANY WOMEN WHO WANT THAT MOMMY MAKEOVER. YOU MAY HAVE COMPLETED YOUR FAMILY, AND NOW YOU WANT YOUR BODY BACK. SO, WHAT'S STOPPING YOU? PROBABLY THE SAME THING THAT STOPS MANY WOMEN FROM SECURING THAT POST BABY BODY THAT THEY WANT: MONEY. THAT IS WHY THERE IS CARE CREDIT.
Financing Your Mommy Makeover Surgery
You will find that Care Credit works much like a credit card, but it is designed specifically for medical procedures, such as mommy makeovers surgery financing and other elective procedures. Initially, you will be qualified for a specific amount of credit. Each account is unique to that person, and different credit limits are offered based on the type of card you desire and the amount of credit available to you.
Once you are approved, your procedure will be paid for through your doctor's office, and then you will pay your monthly installments. Many times Care Credit will offer a no interest introductory offer, whereby if you pay off your financing before the end of the initial period, there will be no interest accrued on your procedure.
Contact The Financing Team At Neaman Plastic Surgery
Should you be considering a mommy makeover, but are confused as to where to begin, please allow the financial department of Neaman Plastic Surgery to assist you. Care Credit is just one option available to you. There are many others. Together we can come up with a plan to get you the surgery you desire while figuring out a financing plan that will work for you. Call Neaman Plastic Surgery at (844) 338-5445. We can help.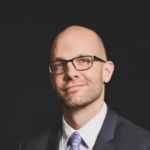 Dr. Neaman is a board-certified plastic surgeon that specializes in surgical body contouring. He prides himself on being on the cutting edge of plastic surgery. He takes an informative approach to each consultation, and through open dialogue and communication, he helps his patients decide on a treatment plan that meets their needs.