Posted on 23 Feb 2017
After you have had your family, you may be looking in the mirror and wondering about body contouring procedures such as the popular Mommy Makeover with tummy tuck and liposuction. For many women, it's hard not to think about how you would look after the procedure. Your body has been through a lot, and unfortunately, no amount of diet or exercise is going to magically fix the issues that pregnancy and childbirth have left behind.
Enter the world of body contouring. A mommy makeover is a term used to describe a combination of cosmetic procedures designed to improve the effects that pregnancy and childbirth can produce in a woman's body. Although many women can lose most if not all of the weight post pregnancy, most also find that there are persistent areas of fat that just refuse to leave.
Mommy Makeover With Tummy Tuck
Once the skin and muscles are stretched, most of the time they will not return to your pre-pregnancy figure through your efforts. A Tummy Tuck procedure can fix this aggravating problem. Body contouring is designed to help you achieve all your aesthetic goals.
Abdominoplasty, or Tummy Tuck, can dramatically shrink a mother's waistline. This procedure involves the suturing (stitching) of the abdominal muscles together and removing excess skin. While this procedure removes some fat, it can be combined with Liposuction if there is excess fat that needs to be addressed. It can also be done in conjunction with any breast procedure.
Suturing the abdominal muscles together tightens them, and with the removal of excess skin, you will attain both defined abs and a slimmer waist. Additionally, a Tummy Tuck has the potential to remove some stretch marks and redefine your bellybutton. If you are looking to trim and flatten your abdomen after having a child, in most cases, a Tummy Tuck is the only real solution.
Mommy Makeover With Liposuction
Liposuction is a surgical approach to removing excess fat by suctioning it through a small tube. As the tummy tuck narrows the waist, liposuction improves the contour of the hips or flanks. That is why, ideally a mommy makeover would, at the very least involve a tummy tuck with liposuction.
Liposuction is the "tweaking" aspect of the Mommy Makeover. It gives the definition and contour that is needed by physically removing the fat in the areas that are defiant to diet and exercise.
Mommy Makeover Consultation at Neaman Plastic Surgery
If you are considering a Mommy Makeover, let us help you map your way. We know it can be overwhelming when making these kinds of choices and we are here to help. Our dedicated and professional staff will consult with you and assist you in achieving all of your goals – call 844-338-5445.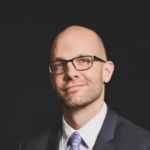 Dr. Neaman is a board-certified plastic surgeon that specializes in surgical body contouring. He prides himself on being on the cutting edge of plastic surgery. He takes an informative approach to each consultation, and through open dialogue and communication, he helps his patients decide on a treatment plan that meets their needs.