Posted on 17 Apr 2018
Let's be honest – we all have that little bit of extra baggage somewhere on our body that we would love just to have melted away. Whether it's that stubborn fat on our thighs or the dreaded love handles on our sides that is resistant to even our best efforts at diet and exercise. If you have put off improving your problem areas because of not wanting to go under the knife or have a lengthy recovery time, we've got great news for you! Neaman MediSpa is excited to offer patients in Salem and the surrounding communities a variety of non-surgical fat reduction treatments that literally melt the fat.
No Needles, No Injections – Fat Reduction With Exilis Elite
It used to be that liposuction was the only means to remove stubborn fatty deposits, but thanks to new and advanced technology, now you can obtain the same improved contoured results without the cost or recovery time of surgery. Exilis Elite is an FDA-approved medispa technique that uses both ultrasound and radiofrequency technology to penetrate the deep layers of skin in the target areas. The radiofrequency waves are delivered using a handheld device that is gently guided over the skin. The thermal energy breaks up the fatty deposits and causes them to liquefy and shrink. The waste is then processed and naturally eliminated by your body to create a smooth contoured appearance. Exilis Elite can be performed right in our medispa and usually without any topical anesthesia due to its unique cooling system that helps to minimize any discomfort.
Banish Fat with Non-invasive Vanquish Me
Similar to Exilis Elite, Vanquish Me uses selective radiofrequency technology to destroy fat cells safely and effectively without any downtime. However, Vanquish Me is contact-free, meaning it never touches your body. You will only feel a slight warming sensation as the panel hovers over your treatment area, such as your abdominal or thigh area. Vanquish Me has the largest treatment area of any fat reduction procedure resulting in fewer treatments needed, and there is no minimum BMI requirement. This makes Vanquish Me a great option for women who aren't necessarily overweight but still struggle with problem areas, such as around the flanks.
Destroy Stubborn Fat For Good at Neaman MediSpa
Whether you are looking just to touch up or drastically contour your body, Exilis Elite and Vanquish Me can help. If you've exhausted your lifestyle efforts trying to lose that last bit of fat, contact Neaman MediSpa at 844-338-5445 today. We'll help you find the perfect treatment to give you the results you want.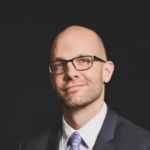 Dr. Neaman is a board-certified plastic surgeon that specializes in surgical body contouring. He prides himself on being on the cutting edge of plastic surgery. He takes an informative approach to each consultation, and through open dialogue and communication, he helps his patients decide on a treatment plan that meets their needs.