Posted on 12 Dec 2018
If you're wondering whether Emsculpt really works, just take a look at The Real Housewives of New Jersey Melissa Gorga's Instagram @melissagorga. She's only one of many celebrities who's fallen in love with the revolutionary procedure, which is available at Neaman MediSpa. Gorga has been vacationing in Jamaica and slipping into one bikini after another. From the boho-patterned string two-piece to the ruched gray suits, not all of these looks are easy to pull off. However, Gorga says that thanks to Emsculpt on her abs, both her and her husband are feeling swimsuit-ready for their getaway.
Gorga has told Bravo (and been vocal on Instagram) about her Emsculpting dates with husband, Joe Gorga. It's also evidence that Emsculpt is for everyone—including those like Gorga who already seemed to have a great body. She's a regular at the gym and already had a slim, flat stomach, but actually getting ab muscles to show can be a challenge. There's only so many crunches and planks a person can do.
How Emsculpt Works
Emsculpt works by forcing the body part, either the abs or glutes, into 20,000 contractions in a short 30-minute period. It takes zero effort, and the results can be striking. Gorga opted for the abs, which is actually comprised of several muscles. What we think of as the six-pack or eight-pack is actually the rectus abdominis—just one of several ab muscles. It can be nearly impossible to target some ab muscles with traditional workouts, like the elusive psoas and deeper obliques. However, Emsculpt's innovative approach allows skilled practitioners to contract even the most challenging of muscles.
No human—even a reality star—is capable of performing 20,000 perfect crunches even within a few days. Thirty minutes for 20,000 crunches is unheard of without Emsculpt. Both the abs and glutes require not just low or moderate body fat to be aesthetically appealing, but also "toning." Toned muscles are essentially created through tiny tears in the muscles that are then naturally repaired by the body. Without toning, a person can look "skinny fat," flabby, or have unnecessary bulges (especially when wearing intricate string bikinis). Schedule your own Emsculpt appointment today at Neaman MediSpa – 844-338-5445.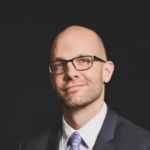 Dr. Neaman is a board-certified plastic surgeon that specializes in surgical body contouring. He prides himself on being on the cutting edge of plastic surgery. He takes an informative approach to each consultation, and through open dialogue and communication, he helps his patients decide on a treatment plan that meets their needs.