Posted on 21 Nov 2016
We are proud to announce that we at Neaman Plastic Surgery have hundred of new before and after photos of actual patients for you to now view on our website. Whether you are interested in breast surgery, facial surgery, body contouring procedures or non-surgical services offered at Neaman MediSpa, we have photos for you to review.
Breast Surgery Before/After Photos
Our breast surgery gallery features actual patient before and after images for the following procedures; breast augmentation, breast lift (mastopexy), breast lift with implants, breast reduction, breast reconstruction and breast revision. Dr. Neaman works with all of his patients on a personal level to determine the best breast surgery options for your unique body and individual desired outcome. Please remember that individual results may vary. To view our breast surgery gallery see below:
Facial Surgery Before/After Photos
If you are interested in facial cosmetic surgery to improve signs of aging, correct aesthetic imperfections and to rejuvenate your facial features see below of actual patient before and after photos. Whether you are looking for a facelift, necklift, browlift, eyelid surgery, rhinoplasty or resurfacing we have numerous photos for you to review.
Body Contouring Before/After Photos
Our photos in our body contouring gallery show actual patients who have undergone body lifts, liposuction, mommy makeovers and tummy tucks (abdominoplasty). If you have stubborn fat deposits or excess skin that are not responding well to diet or exercise, you may benefit from a body contouring treatment, we invite you to take a look at our updated gallery of before and after images.
Neaman MediSpa Before/After Photos
Dr. Neaman and our aesthetician provide various customized treatments ranging from preventative skin therapies to restorative non-surgical procedures. Whether you are suffering from acne, brown spots, stretch marks, want to update your skin care regimen or want to erase wrinkles we have something to suit your needs. Check out our medical day spa before and after gallery to see all that Neaman MediSpa has to offer when it comes to your skin and body.
Contact Neaman Plastic Surgery and MediSpa
We hope that you find our actual patient's before and after pictures and information helpful as you determine if we are the right plastic surgery and MediSpa for your needs. Please call 844-338-5445 to set up your complimentary medical day spa consultation with Neaman MediSpa or a one-on-one consultation with Dr. Keith Neaman.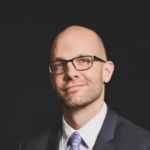 Dr. Neaman is a board-certified plastic surgeon that specializes in surgical body contouring. He prides himself on being on the cutting edge of plastic surgery. He takes an informative approach to each consultation, and through open dialogue and communication, he helps his patients decide on a treatment plan that meets their needs.