Posted on 03 Aug 2017
IF YOU HAVE EXTRA SKIN HANGING FROM YOUR STOMACH AFTER EXPERIENCING CHILDBIRTH OR EXTREME WEIGHT LOSS, YOU MAY WONDER WHAT OPTIONS YOU HAVE TO REMOVE THE EXCESS SKIN. A TUMMY TUCK IS A GREAT WAY TO TIGHTEN THE MUSCLES IN THIS AREA, REDUCE THE WAISTLINE AND ALLOW THE STOMACH TO DEVELOP A CONTOUR.MANY PEOPLE UNDERGO TUMMY TUCKS WITH THE EXPECTATION OF LOSING A SIGNIFICANT AMOUNT OF WEIGHT. THE REALITY IS THAT THIS PROCEDURE DOES LITTLE TO HELP PATIENTS LOSE WEIGHT. TUMMY TUCKS ARE DONE MORE FOR COSMETIC REASONS, AND NOT EVERYONE IS A GOOD CANDIDATE.
Weight Loss After Tummy Tuck
By itself, a tummy tuck, also known as an abdominoplasty, does little to help a person lose weight. Many patients lose only 3–6 pounds from the excess skin removed. However, most patients are able to fit better in their clothing because their waistline is reduced in the process. It's not uncommon for patients to go down several sizes and lose several inches in their waist.
Some patients lose weight after a tummy tuck because they feel inspired to eat better and exercise more. However, the weight loss is not directly caused by the tummy tuck procedure.
Many people have a tummy tuck done in conjunction with liposuction. In these cases, it's possible to lose a significant amount of weight.
When it comes to plastic surgery, keep in mind that weight loss is not always the end goal. A tummy tuck works to contour your stomach area. Therefore, it can help you look and feel better about yourself, even if you don't lose a lot of weight.
Schedule a Tummy Tuck With Neaman Plastic Surgery in Salem
Salem plastic surgeon Dr. Keith Neaman has experience performing traditional and mini tummy tucks. He can even do a modified tummy tuck customized to your body shapes and desires. A flatter, more beautiful tummy is within reach. Call Neaman Plastic Surgery at (844) 338-5445 to see if a tummy tuck is right for you.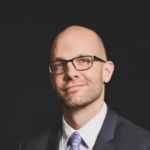 Dr. Neaman is a board-certified plastic surgeon that specializes in surgical body contouring. He prides himself on being on the cutting edge of plastic surgery. He takes an informative approach to each consultation, and through open dialogue and communication, he helps his patients decide on a treatment plan that meets their needs.