Posted on 05 Jun 2018
Pregnancy and weight loss can be gratifying events in a woman's life; however, they can also leave behind much frustration in the form of excess skin and fat in the abdominal area. No amount of diet and exercise can combat skin that has lost its elasticity, so sadly, it just remains as a friendly reminder of your past efforts. Fortunately, a tummy tuck performed by Salem Plastic Surgeon Dr. Keith Neaman can help get rid of that loose, extra skin to give you the flat, toned core you deserve.
Tummy Tuck Results – Not About Weight Loss
Many people have the misconceived notion that a tummy tuck, also called abdominoplasty, is a weight loss measure. You may have even heard previous patients say how the procedure helped them lose weight. That may very well be true, but not in the way you think.
While a tummy tuck may help you shed a few extra pounds, it's not a procedure to accomplish weight loss, but rather a procedure patients elect to have following extreme weight loss. A tummy tuck is a cosmetic treatment designed to remove excess skin and to tighten the abdominal muscles.
On average, a tummy tuck helps patients lose five pounds following surgery. The loss in pounds merely is from removing the excess skin and fat on the abdomen. Where the real "weight loss" comes in is in the loss of inches. A tummy tuck can produce dramatic results by eliminating inches around the waistline. It isn't uncommon for patients to lose several inches, helping them to go down in clothing sizes and appear firmer and thinner.
Enhance Your Thinner Self
These dramatic results often even inspire patients to maintain and enhance their results by eating healthy and exercising routinely. Hence, further weight loss. Some patients may opt to combine their tummy tuck with liposuction. Together, these surgical procedures can produce significant weight loss. But again, neither should be viewed as overall weight loss treatments.
Schedule Your Tummy Tuck Consultation at Neaman Plastic Surgery
If you have lost the weight and want to show off your hard work by trimming off the excess skin that's hiding your newly contoured figure, contact Neaman Plastic Surgery at (844) 338-5445 to schedule your consultation. A tummy tuck can boost your self-confidence by helping you to look and feel your best. You've done the hard work by losing the weight now take the next step in showing off your results.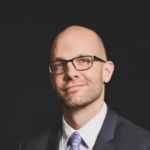 Dr. Neaman is a board-certified plastic surgeon that specializes in surgical body contouring. He prides himself on being on the cutting edge of plastic surgery. He takes an informative approach to each consultation, and through open dialogue and communication, he helps his patients decide on a treatment plan that meets their needs.