Posted on 15 Nov 2017
Millions of Americans struggle with stubborn belly fat that is unresponsive to good diet and exercise. These patients have tried everything from fad diets, like paleo or vegan, to hiring personal trainers and buying expensive exercise equipment. As it becomes more clear that these protocols aren't having an effect, patients naturally turn to surgical intervention.
Tummy Tuck and Liposuction are two effective ways to reduce fat in the mid-region, helping the patient achieve a slimmer, tighter aesthetic. As both of these treatments can achieve great results, some patients may feel conflicted about which one to choose. There are various factors to consider, and having such information will help these patients make the best-informed decision possible.
THE PROCEDURE
Both a tummy tuck and liposuction have the common goal of slimming down the midsection, but they employ different techniques to accomplish this.
Liposuction involves using a cannula (small tube) and a suction device to remove unwanted fat that doesn't respond to diet and exercise. This technique can be used on various areas of the body, including the stomach, arms, thighs, lower back, hips, and chin.
A tummy tuck, also known as abdominoplasty, works by removing unwanted fat and skin from the stomach and tightening the abdominal muscles. There are several versions of the tummy tuck available, such as traditional, mini, and modified tummy tuck. This procedure is most often performed after the patient has experienced a good deal of weight loss or undergone a pregnancy.
To put it simply, liposuction extracts excess skin and fat, while abdominoplasty tones the midsection and removes sagging skin. While they both aim to create a flatter stomach area, they employ vastly different techniques.
THE RESULTS
Both of these procedures are known for achieving long-lasting results. However, they don't remove everything, meaning that the remaining fat can grow or decrease depending on the patient's diet and exercise regimen.
Liposuction creates a flatter stomach with less fat, while an abdominoplasty creates a firmer, more toned abdomen. Patients who are struggling with a combination of sagging skin and excess fat will benefit most from a tummy tuck. Patients who simply want to remove some fat and have a flatter stomach can achieve their goals with liposuction alone.
THE RECOVERY PROCESS
While the recovery period from liposuction can last about five to seven days, a tummy tuck can take anywhere from two to three weeks to heal completely. Patients are recommended to stay home from work throughout this period. In addition, it is recommended to have a friend or family member help out around the house during this period. Those looking for a faster recovery would most likely prefer liposuction.
POTENTIAL SCARRING
Plastic surgeons who are well-versed in these procedures will do everything possible to ensure that there is as little scarring as possible. Nonetheless, there is usually some kind of scar left behind with either of these procedures.
Patients who undergo liposuction usually walk away with a few scars around the area where the cannula was inserted, but they should gradually fade away. A tummy tuck, on the other hand, usually leaves a larger scar on the lower abdomen. However, these scars are usually made in a section that is easily obscured by underwear or a bathing suit and will also fade with time.
THE COST
Liposuction is a considerably cheaper operation than a tummy tuck. In the state of Oregon, liposuction can cost anywhere from $4,000 to $8,000. A tummy tuck in Oregon can range in price from $9,000 to $14,000. It should be noted that these figures account for additional charges, such as anesthesia, medical testing, compression garments, medications, etc.
WHAT IS THE TAKEAWAY?
While both of these procedures are incredibly effective at addressing stubborn belly fat, they are unique in their methods and results. Prospective patients should take the proper amount of time to assess their situation before deciding which one is right for them. Most important of all, patients should find a board-certified practitioner to perform their treatment, as expertise goes a long way with cosmetic procedures.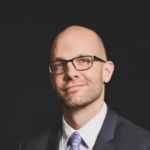 Dr. Neaman is a board-certified plastic surgeon that specializes in surgical body contouring. He prides himself on being on the cutting edge of plastic surgery. He takes an informative approach to each consultation, and through open dialogue and communication, he helps his patients decide on a treatment plan that meets their needs.