Posted on 11 Nov 2015
Laser hair removal is a treatment that uses lasers to target the roots of hair underneath the skin's surface. Though it's not guaranteed to be permanent, a majority do experience long-lasting hair removal after a series of treatments. There's a variety of lasers on the market, some more effective than others on different skin tones, hair colors, and treatment areas. Laser hair removal can also be performed on any part of the body.
Side effects from laser hair removal are rare. When done correctly by a trained professional, IPL or laser treatments for hair removal are very safe.
Patients may have some slight redness or local swelling at the treatment site that typically resolves within several hours. On very rare occasions, blistering or burning may occur. You will need to limit sun exposure before and after treatments to minimize the risk of complications.
These side effects can be significantly minimized if treatment is performed in a medical office that routinely performs laser hair removal.  Contact Neaman Plastic Surgery today to learn about our laser hair removal techniques and how we can help you.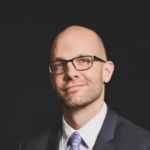 Dr. Neaman is a board-certified plastic surgeon that specializes in surgical body contouring. He prides himself on being on the cutting edge of plastic surgery. He takes an informative approach to each consultation, and through open dialogue and communication, he helps his patients decide on a treatment plan that meets their needs.