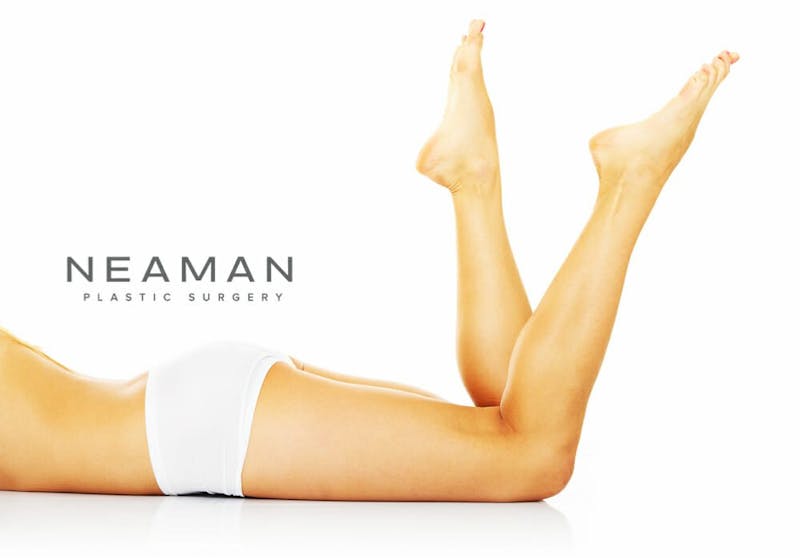 05 Apr 2017

Laser Hair Removal – Where Have You Been All My Life?

Neaman MediSpa in Salem, Oregon is the go-to-spot when it comes to laser hair removal. Laser hair removal is the promise of long-term silky smooth and hair free skin! Yes, that is right – no more enduring daily shower shaves, prickly stubble or even itchy razor burn. And most importantly – no more painful waxing!

The most frequent phrase we hear at Neaman MediSpa is, "I can't believe I waited so long to get this done!" And it is very true; laser hair removal is a quick, nearly painless hair removal process that will live up to its promise.
How Does Laser Hair Removal Work?
Salem, Oregon is home to Neaman MediSpa which houses one of the most advanced lasers for hair removal today. It offers fast results, fewer treatments and allows certified & trained professional laser technicians to remove hair on all skin types. The Lutronic Laser is the laser we use at Neaman MediSpa. It removes or profoundly reduces unwanted hair by use of laser light. When the correct wavelength of laser light is applied to the unwanted hair in the treatment areas, melanin within the hair absorbs the light, which then converts into heat energy. The buildup of thermal energy causes the destruction of hair follicles, as well as associated stem cells and dermal papillae, while the surrounding skin is undamaged. Some follicles will only be damaged or may re-grow, so to reduce or eliminate unwanted hair effectively usually 6-8 treatments are required.
What Areas Can Be Treated For Laser Hair Removal?
Pretty much all areas can be treated with the Lutronic Laser for hair removal. At Neaman MediSpa in Salem, we classify treatment areas by small, medium, large and extra large. The amount of time it takes to cover each of these areas is what determines its size. Small areas include areas like forehead, nose, chin, upper lip, bikini line, sideburns, hands, and feet. Medium areas are classified as, full face, jawline, cheeks, shoulders, buttocks, upper back, lower back, and chest. Large areas can be large sections of the medium areas depending on how large they are, and extra-large are full back, and full legs.
At Home Laser Hair Removal Versus In Office Laser Hair Removal
You may be thinking that you have to drive all the way to Portland to get laser hair removal, so you have started to contemplate one of those, "at home promise the moon" laser hair removal machines. The good thing is you don't have to drive all the way to Portland to have Laser hair removal performed by an experienced, professional. We see patients from Corvallis, Dallas, Albany, Keizer Station and Silverton for laser hair removal treatments. It is important to pick somewhere that not only has a reputable name, proper equipment, and licensed professionals but also somewhere that will be closer to home as you will more than likely need 6-8 treatments.
Salem, Oregon DIY Hair Removal
So why not just-do-it at home you ask? Well here is why; first and foremost it is up to you to educate yourself and be informed about each machine you would be looking to buy and to check your medical history against any of their warnings and contraindications. Whereas, if you come to Neaman MediSpa they are correctly educated and licensed to use our laser machine and will be able to consult with you before your treatment to ensure safety and suitability. They will also be able to provide you with pre- and post-care instructions, making it easier for safe and satisfying results.
Also, not all at home machines are created equal. Most DIY machines are not suited for darker skin tones, and very few are suitable for dark and the darkest skin tones. Neaman MediSpa's advanced laser is appropriate for all skin types and can be adjusted correctly for each person's unique skin tone.
Laser Hair Removal with the Lutronic
It goes without saying that the ease and speed of laser hair removal treatments will be better at a medispa. The powerful machines, such as our Lutronic, covers patient's skin quickly with a larger flash window and are all carried out while you are sitting back and relaxing. At home treatments often are slow, and you may need to recruit a friend to help reach difficult areas.
The most important difference patients who come to our Salem, Oregon MediSpa for laser hair removal versus doing it at home is SAFETY. Neaman MediSpa adheres to all the legal training and safety requirements concerning our laser and only trained, certified, and professional laser technicians perform the treatments.
It is important to do your research when it comes to laser hair removal. But we promise you, that if you find the right place that is professionally trained with the right equipment, you too will be wondering why you waited so long.
Laser Hair Removal in Salem, Oregon with Neaman MediSpa
Laser Hair Removal patients from surrounding Salem communities such as Keizer, McMinnville, Canby, Corvallis, Albany and more are enjoying the benefits of laser hair removal from Neaman MediSpa. Laser hair removal is one of the most popular non-surgical treatments in the world, so what are you waiting for? Give Neaman MediSpa in Salem, Oregon a call at (844) 338-5445 to schedule your laser hair removal consultation today.